Check this step-by-step guide to learn how to meet SCIP requirements.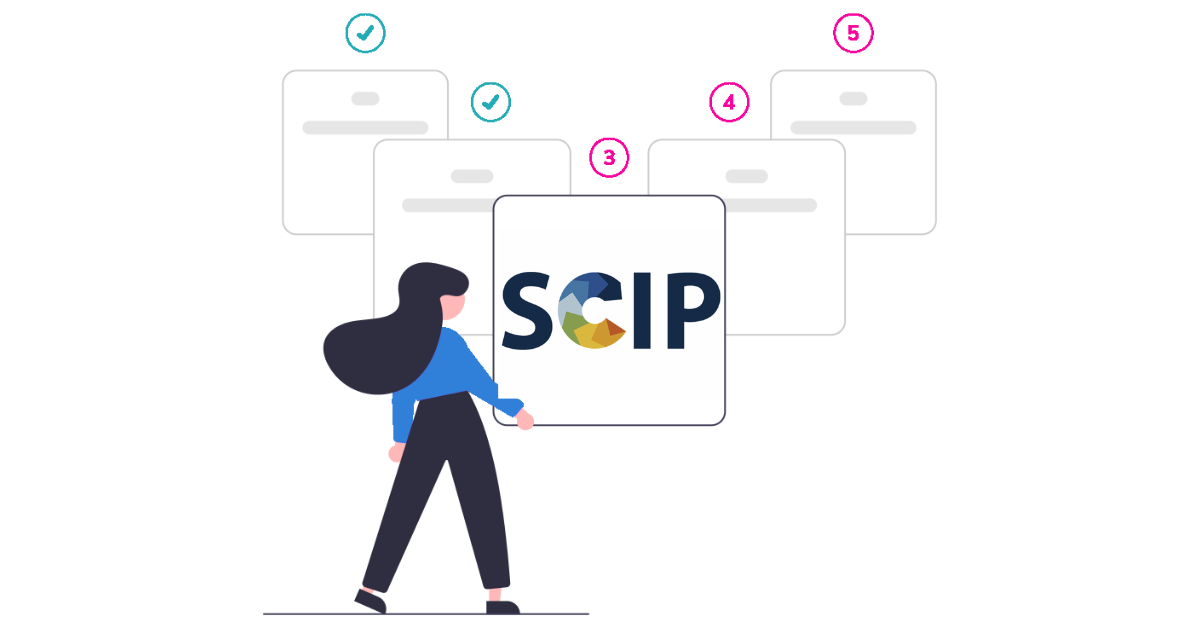 As of January 2021, any supplier or product manufacturer must provide information according to article 33(1) of the REACH Regulation to the SCIP database of the European Chemicals Agency (ECHA). The SCIP notification duty applies from that date onwards.
The SCIP database provides waste treating and recycling companies with information on Substances of Very High Concern (SVHC) in articles, as such or in complex objects. The information on the articles' chemical dangers and recyclability is necessary for achieving the objectives of Article 9(2) of the Waste Framework Directive Art. 9(2). The SCIP database will also serve consumers looking for information on the hazardous substances in articles.
Do you have obligations of reporting SVHC to the SCIP database?
According to Article 3(33) of the REACH Regulation, you have SCIP obligations if you are a producer, importer, distributor or other supply chain actor who places an article containing SVHC on the EU market. An exception is made for retailers, excluding those who are importers or producers, and other supply chain actors supplying articles directly and exclusively to consumers.
The dangerous substances can originate from supplied components or own production. The lowest percentage for SVHC creating SCIP obligations is 0,1 (% w/w). The duty to provide information to the SCIP database starts with the first supplier (producer or importer) within a supply chain because they have the best knowledge of the article. Concerning other suppliers, such as distributors, they can fulfil their duty by referring to information already submitted by the upstream supplier.
Does your article or complex object fall within the scope of the SCIP notification duty?
An article is "an object which during manufacture is given a special shape, surface or design which determine its function to a greater degree than its chemical composition". Thus, the SCIP notification duty covers all articles, without exceptions and including "spare parts" supplied for replacement, placed on the EU market containing an SVHC above 0.1% w/w. Any substances fulfilling one or several of the criteria defined in article 57 of the REACH Regulation can be identified as SVHCs and put on the Candidate List for authorisation.

How to meet SCIP requirements efficiently? Follow this 10-step guide:
#1. Start by looking at your end-product and its components concerning the SCIP requirements. Concentrate on the relevant articles without forgetting that the provisions may apply to a broader group.
#2. Check your company's obligations to SCIP reporting. Find out which articles and on what grounds should you report them.
#3. Map all relevant components to their respective suppliers, then check your data archives to find existing supplier SCIP information and recognise missing data.
#4. Compile supplier information, separating EU suppliers from non-EU suppliers.
#5. Contact each of your suppliers regarding the missing documentation: supplier SCIP identifiers, certificates of compliance, other information concerning your SCIP notification duty. Use efficient communication channels, such as a supplier compliance portal.
#6. Encourage your suppliers to register to the ECHA's SCIP database.
#7. When you have all the information required to meet SCIP requirements, draft a SCIP notification.
#8. Submit your SCIP notification before the due date and send the SCIP identifier and/or certificate of compliance to your own clients.
#9. Monitor ECHA's Candidate list for newly added substances and update your submitted SCIP information if needed.
#10. Maintain regular contact with your suppliers and customers to address any issues as they arise and avoid misinformation.
Managing your SCIP notification duty
The SCIP database is currently the most comprehensive article database in Europe. Submitting false or incomplete information to the database will have severe consequences for your business. For that reason, it is worth utilising as much as possible of your company's resources to ensure that the SCIP notification is filled out correctly and its information is updated regularly.
Are you considering using software solutions? The supplier compliance software of Clever Compliance is integrated with the SCIP database facilitating SCIP notification drafting and submission. It also offers features such as workflow management, creating custom forms for data collection, creating relevant reports, and more. The supplier compliance solution can also fully integrate with the compliance management system of Clever Compliance.
Source:
European Chemicals Agency. 2019. Detailed information requirements for the SCIP database, Helsinki, p. 2-4
European Chemicals Agency. 2020. Information requirements for SCIP notifications. Helsinki, p. 5-8
---
If you want to learn more about SCIP, check out some of our other posts: