Read this guide to learn about the product labelling requirements for goods placed on the European market.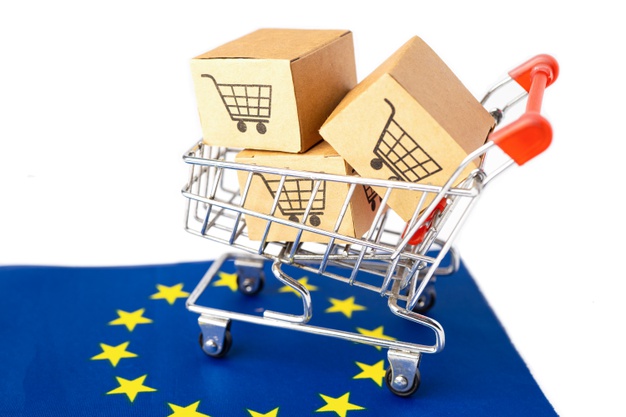 Product labelling is essential for communicating the value of a product to consumers. If done correctly, it reinforces your brand and improves your collaboration with your customers. Product labelling helps you efficiently store, sell, manage and track goods. Thus, it is important that you label your goods are as early as possible in the supply chain and that the product labelling you use follows a standard common to all parties.
Product labelling is the written information provided on the packages, which depends on the relevant national/international product safety requirements. Generally, product labelling includes brand logo, certification marking, batch ID, contact details and safety instructions.
This guide explains the advantages of correct product labelling and provides detailed information on the voluntary and mandatory product labelling requirements for Europe.
#1. Benefits of correct product labelling
With proper labelling, products can be handled efficiently throughout the entire supply chain. Correct product labelling makes it possible to streamline business activities and simplify B2B trade. Complying with relevant product safety requirements and using common standards to identify and track goods are prerequisites for good cooperation and effective exchange of product information between trading partners.
Correct product labelling provides traceability throughout the supply chain, improving compliance management of recalled products.
Ensured regulatory compliance
As mentioned earlier, manufacturers must consider numerous product labelling requirements to be compliant with relevant laws, policies, and regulations. For instance, products lacking brand identity information (e.g. brand logo and contact details) are deemed non-compliant and illegal for sale in Europe.
Manufacturers can include additional information on their goods' labels, which can often be used as a differentiation factor. E.g. brand history, information for compliance with other globally recognised certification markings or festive promotional details. 
#2. Mandatory product labelling requirements
There are several mandatory product labelling requirements manufacturers must consider before placing their goods on the European market. Each product label must have correct dimensions and proportions when affixed to a product's surface or package.
CE Marking
CE marking is a compulsory certification mark for specific goods placed on the EU market. A product bearing the CE marking label is compliant with the minimum product safety, health and environmental requirements of all relevant EU regulations and directives. The presence of a CE marking label on a product further indicates that appropriate technical documentation and a Declaration of Conformity are available.
Typically, the following product types must bear the CE marking logo: medical devices, construction products, electrical equipment, electronics, lifts, machinery, toys, personal protective equipment, etc.

Market surveillance is carried out by competent authorities designated by the EU Member States and have the task of:
verifying product conformity,
requiring the parties concerned to provide the necessary product information,
taking product samples and subjecting them to compliance checks.

Non-compliant products bearing the CE marking logo are subject to recall. Economic operators placing such products are liable to a fine and in some cases – imprisonment.
WEEE
The WEEE symbol on a product indicates that the product should not be discarded as unsorted waste but instead be sent to separate waste collection facilities for recovery and recycling. It represents a crossed-out wheeled bin with a bar underneath. Where applicable, the bar can be replaced by the date of product release on the EU market.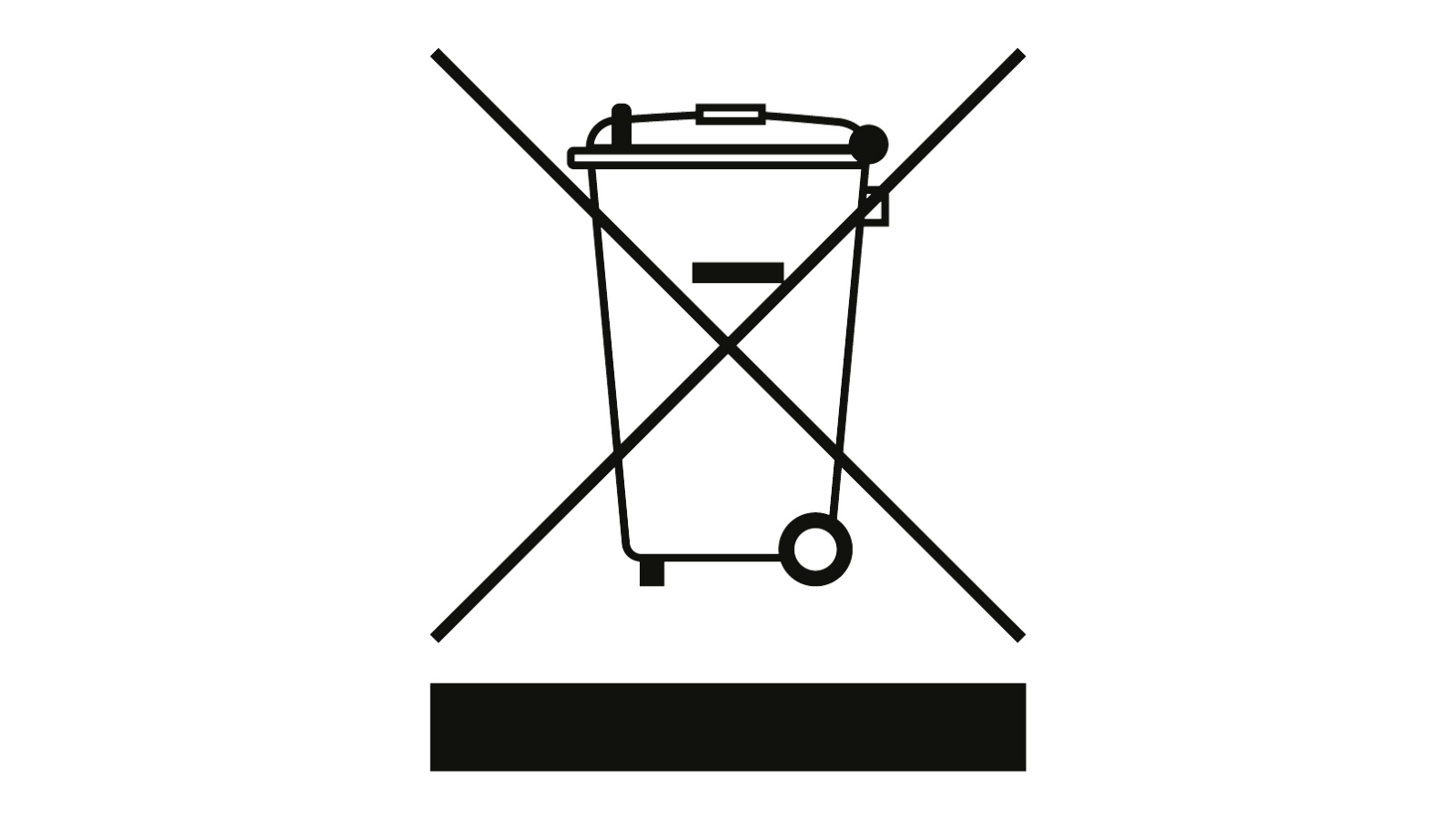 With a few exceptions, the WEEE marking is mandatory for most electrical and electronic equipment (EEE) placed on the European market. Goods falling within the scope of one of the following categories must bear the WEEE label:
temperature exchange equipment, such as refrigerators
small electrical equipment, such as table clocks and watches
large equipment, such as copy machines
screens, monitors, and electrical equipment with a screen and a surface greater than 100 cm²
lamps, as well as small IT and telecommunications equipment
A manufacturer of WEEE compliant product must register their company with the authorities in charge of WEEE management in each EU member country where they sell their products. Additionally, they also need to submit a regular report to the national authorities detailing the types of equipment they manufactured, distributed and/or sold, and in what amounts.
Battery label
The Battery label represents a crossed-out wheeled bin and applies to all batteries, accumulators and battery packs.
Labelling of products containing more than 0,0005 % mercury, more than 0,004 % lead or more than 0,002 % cadmium, must indicate the chemical symbol for the metal concerned: Hg, Cd or Pb. Manufacturers of such products must print the chemical symbol beneath the battery label.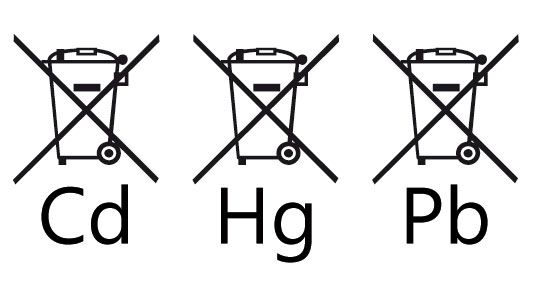 Exemptions from the labelling requirements are granted in accordance with the procedure referred to in Article 24 of the BATTERY Directive.
Ex label (ATEX compliance)
The Ex marking label indicates that a product complies with the ATEX Directive 2014/34/EU, fulfilling all relevant essential health and safety requirements and conformity assessment procedures. It applies to:
all equipment, whether electric or mechanical, used in potentially explosive atmospheres
protective systems used in potentially explosive atmospheres.
There are 3 preconditions for the ATEX directive to apply. The product must:
have its own effective source of ignition
be intended for use in a potentially explosive atmosphere (air mixtures)
be under normal atmospheric conditions.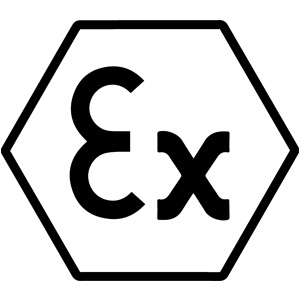 Before placing the Ex marking on a product's surface or package, the manufacturer must ensure that the product meets all requirements and carries out appropriate conformity assessment procedures. The latter usually involves testing and certification by a Notified Body. Self-certification is possible for category II non-electrical equipment and category III.
Energy labels (A to G)
Energy labels are mandatory for all appliances sold in the EU for which a label requirement or regulation exists. They further apply to any other products likely to directly or indirectly impact energy consumption and other energy-related products. For instance, products requiring an energy label are:
air conditioners
dishwashers
washing machines and driers
domestic ovens
refrigerators and freezers
lamps and luminaries
televisions
ventilation units, and more.
Energy labels show how the appliances rank on a scale from A to G according to their energy consumption. Class A (green) is the most energy-efficient, while Class G (red) is the least energy efficient.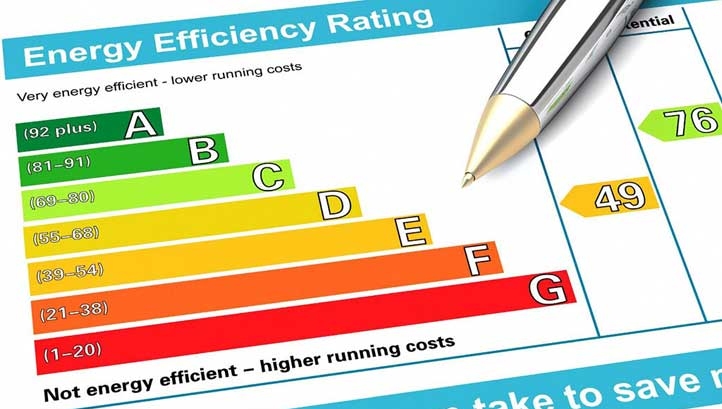 Manufacturers must register their products in the European Product Database for Energy Labelling, publish the technical documentation and provide the energy labels and product information to dealers free of charge.
Textile label
Producers of textile products intended for sale to the EU end consumer must comply with European product labelling requirements for textiles. The textile label must:
Identify the composition of all textile fibres used in the production of the fabric – written in decreasing percentage order
Indicate any non-textile parts of animal origin
Use clear and legible text, containing uniform lettering (same font, size, and style)
Separate the information on textile composition from other information (e.g. product care) in a clear way.
Be translated in all official national languages where the product is made available to end consumers.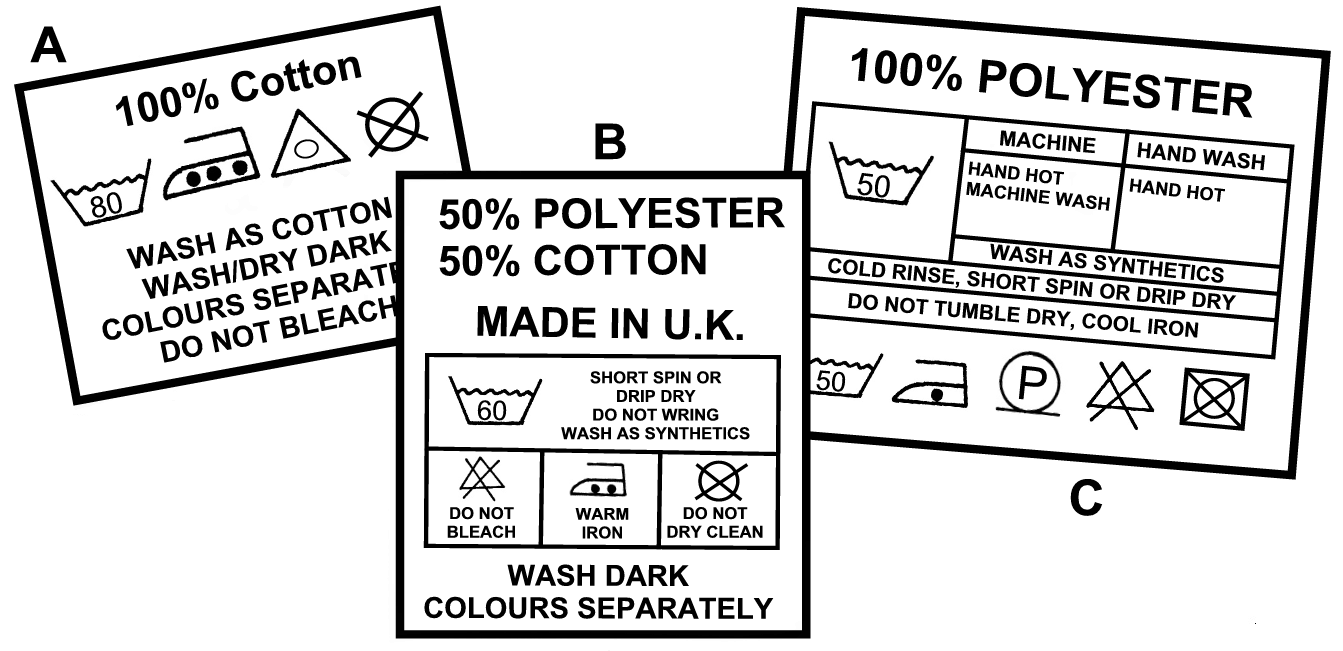 The EU regulation on textiles covers all goods made up of at least 80% of textile fibres, such as clothing, furniture coverings and camping tents.
Toy labelling
Besides bearing the CE marking symbol, toys must also have all appropriate warning labels specifying user limitations and containing at least the user's minimum or maximum age. Where applicable, the toy labels must also indicate the abilities or characteristics required by a user to use the toy safely (e.g. maximum and minimum user weight, need for supervision).
When a toy is not suitable for children under the age of 3 for safety reasons, producers may choose between a pictogram or warning phrase or both. A warning phrase must contain a brief indication of the specific hazard and a clear description of the harm. For example:
Warning. Not suitable for children under 36 months. Small parts.
Warning. Not suitable for children under 36 months. Long cord. Strangulation hazard.

UKCA marking
UKCA marking is a new product certification marking used for goods being placed on the UK market. It came into effect on January 1st, 2021. The marking applies to most goods previously subject to the CE marking. However, manufacturers will still be able to use the CE marking until January 2022 in most cases. UK manufacturers and other UK economic operators wanting to sell products on the EU market will still need to be CE compliant.
Until January 2023, for most goods, manufacturers will have the option to affix the UKCA label on the product's surface or an accompanying document. From January 1st 2023, the product itself must, in most cases, bear the UKCA marking logo.
Most technical requirements that products must meet are the same as they were for the CE marking, with a few exceptions: relevant UK legislation rather than the EU legislation and UK designated standards rather than standards cited in the EU's OJ.

UKNI marking
The UKNI marking is a new conformity mark for goods placed on the market in Northern Ireland which have passed mandatory third-party conformity assessment by a UK-based body. It came into force on January 1st, 2021.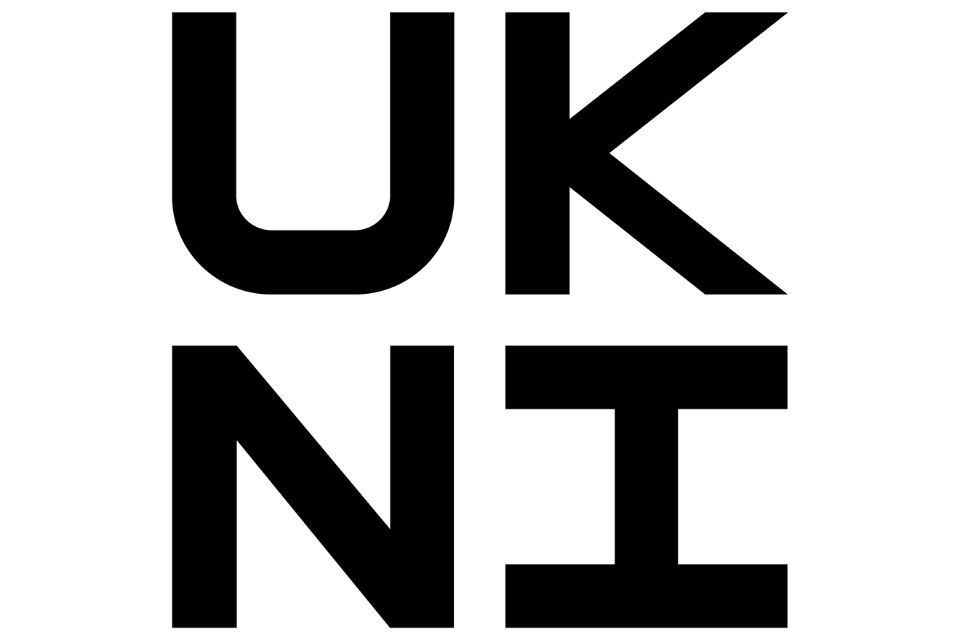 For most manufactured goods, the CE marking will continue to be used to show compliance with EU rules. However, the UKNI marking will not be recognised on the EU single market. Thus, manufacturers placing products on the EU market will need to use the CE marking on its own, without the UKNI marking.
#3. Voluntary product labelling
Besides mandatory product labelling requirements, manufacturers selling products in Europe can take advantage of several voluntary certification schemes.
EU Ecolabel
The EU Ecolabel is a voluntary certification marking rewarded to products with outstanding environmental features. Its functioning is set through Regulation 66/2010/EC. The EU Ecolabel:
Demonstrates to customers and consumers that a product meets strict ecological criteria;
Is third-party verified and is recognised in all EU countries;
Enhances manufacturers' reputation by showing environmental responsibility.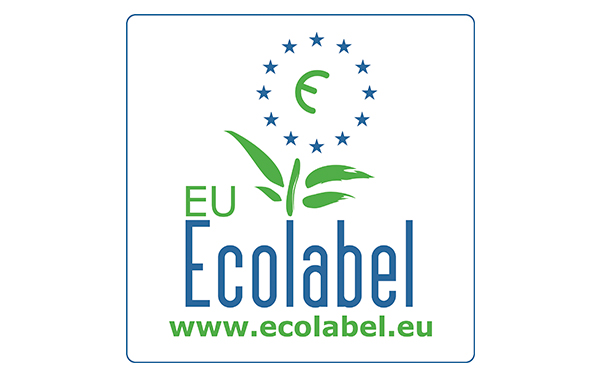 The EU Ecolabel covers a broad range of product types, including personal care products, clothing, electrical equipment, furniture and holiday accommodations. Manufacturers must pass a 7-step application process and pay a one-off application fee and an annual fee to be awarded the EU Ecolabel.
Zhaga Compliance
Zhaga marking indicates that a company's LED products are standardised and follow Zhaga recommendations. At present, the lack of interchangeability of light sources from different manufacturers drives up R&D costs. As a result, light resources need to be upgraded, and various lighting parameters (e.g. temperature, colour, beam angle) need to be continuously changed.

Zhaga's product labelling requirements apply to several types of products:
LED light engines
LED modules and arrays
Holders and connectors
Electronic control gear (LED drivers)
Sensing and communication modules
LED luminaire manufacturers can enjoy several benefits by having Zhaga compliant products. E.g. reduced time to market and R&D costs, reduced supply-chain risks and bottlenecks, and increased brand trust.
ENEC label
ENEC is the high quality voluntary European certification label for electrical products demonstrating compliance with EU harmonised standards. It is complementary to the mandatory CE marking. The certification scheme covers a wide range of electrical product types, such as:
Lighting equipment
Electric office equipment
Isolating transformers and separating transformers
Power supply units and switches
IT products.
Electrical products must pass testing and certification according to EN standards to be eligible for ENEC marking. An accredited inspection division (e.g. Nemko) must also ensure consistent product compliance by monitoring the product manufacturing process.
ENEC+ label
ENEC+ verifies initial performance claims and evaluates the robustness of product design, consequently providing an objective basis for a fair comparison of lighting products. This voluntary scheme applies to LED luminaires and modules, as well as traditional light sources. An electrical product must first carry the ENEC safety mark to be eligible for ENEC+ certification.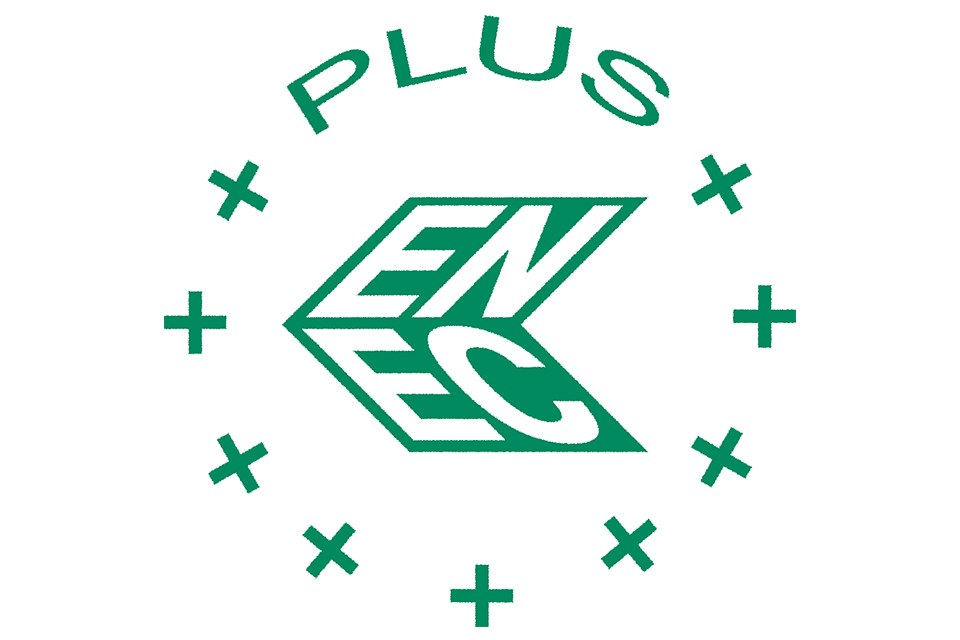 Manufacturers of ENEC+ certified products enjoy benefits, such as:
Safety and performance assurance for the duration of the certification
Single certification mark accepted worldwide
All certified products are listed in a publicly available database
Initial and ongoing production surveillance, as well as regular meetings of testing experts
IECEx Scheme
IECEx certification facilitates international trade of equipment and services used in explosive atmospheres. It requires that products demonstrate conformity to IEC 79 series standards. All products must pass a mandatory quality audit to remain in compliance with the IECEx's requirements.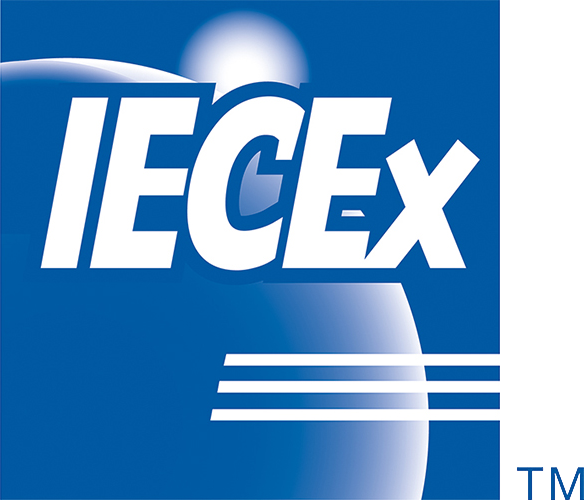 The IECEx's product labelling requirements apply to a wide range of goods used in areas such as:
Petrol stations
Chemical processing plants
Printing industries
Hospital operating theatres
Underground coal mines
Woodworking areas
Sugar refineries, etc.
IECEx scheme gives products access to the global market, including North America, Australia, parts of Europe and Asia.
ENERGY STAR®
ENERGY STAR is a certification label on products (e.g. home electronics and heating systems), homes, and buildings that have been verified to comply with the ENERGY STAR requirements. A product bearing the label is an energy-efficient product.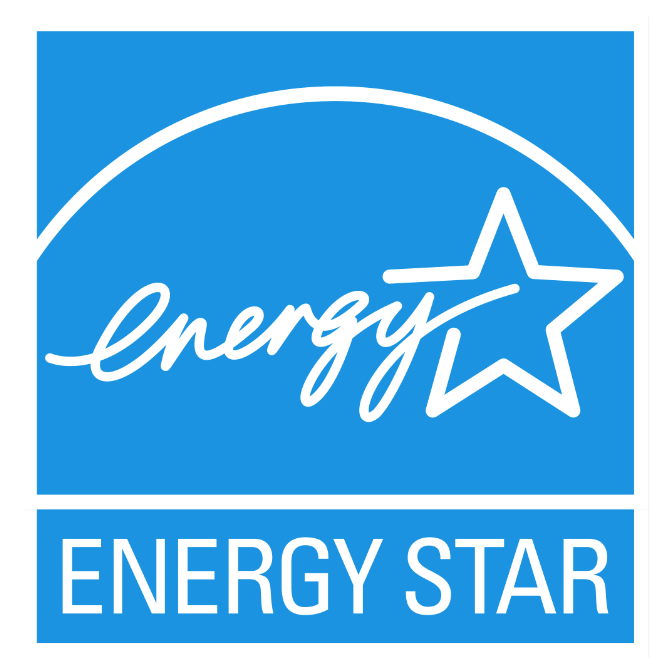 The guidelines on how to use the ENERGY STAR marking are very strictly defined. The label cannot be used:
to denote EPA or ENERGY STAR partnership or endorsement
near non-certified products, homes, or buildings in advertisements or other promotional materials
on non-product specific promotional materials
on insulation products, as well as cars, vans, or other vehicles.
The ENERGY STAR scheme was started in the US but has also been adopted in the EU, Canada, Japan, Taiwan, and the United Kingdom.
IECEE CB Scheme
The IECEE CB Scheme is a global program for mutual acceptance of product safety test reports and certificates. This certification scheme gives products access to more than 50 countries worldwide. An extensive range of products can become CB compliant: IT and office equipment, electrical medical devices, household appliances and devices, measuring devices, electric vehicles, solar components and lighting equipment.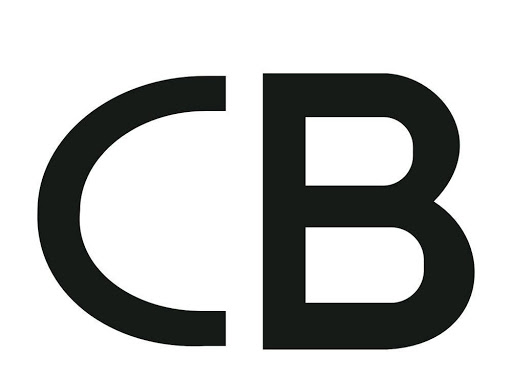 The CB certification process includes testing of product samples for conformity with international IEC standards. If compliance is proven, the CB Testing Laboratory issues a test report based on which the NCB (National Certification Body) issues the CB test certificate.
#4. Compliance tool for easy product labelling.
Global Markings is a digital compliance tool providing a world overview of product markings and certifications. Users can easily filter or search for applicable product markings by name, country, legislative requirement and enforcement type. The compliance tool is one of the many features made available to all users of the compliance management system provided by Clever Compliance. Clever Compliance is a Nordic company dedicated to facilitating product compliance management through digital technology. Get in touch with the sales team of Clever Compliance for more information on the topic or to get a free demo of the compliance management software solution.
---
Relevant links: