Any importer, supplier or manufacturer of an article containing one or more Candidate List substances in a concentration above 0.1% w/w has an obligation to submit a SCIP notification in January 2021. When doing so, duty holders need to fulfil several safe use information requirements, each of which considers the legal text of the Waste Framework Directive and the REACH Regulation. The information provided in the SCIP notification must enable all actors in the supply chain to take, at their stage, the necessary risk management measures which follow from the presence of SVHC (substances of very high concern on the Candidate List) in articles. Operators and consumers must be able to make a supply choice in full knowledge of the properties of the products, including those of articles constructing part of their composition.
Before diving further into the topic, let's learn a little bit more about the different types of information requirements for SCIP notifications.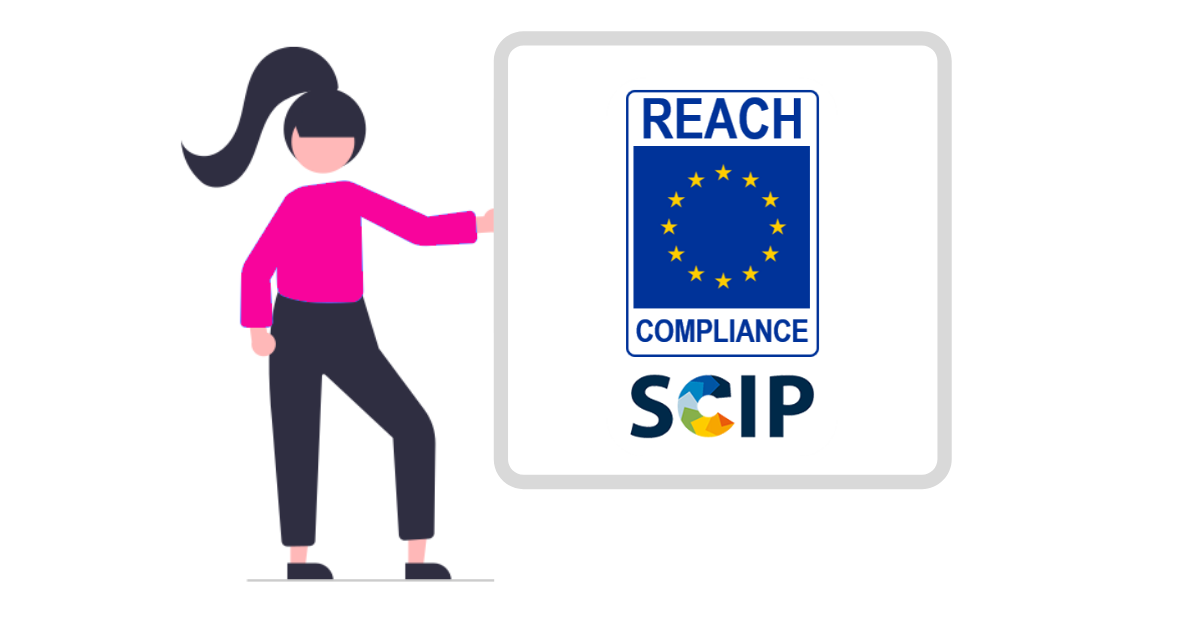 Types of information requirements
Duty holders will need to consider three types of information requirements – mandatory, required and optional. All kinds of information requirements for SCIP notifications are primarily intended to be used by waste operators. The submitted information has to be useful for the waste treatment phase and enable effective treatment of waste containing Candidate List substances.
The optional data will be made public but not always used as search criteria (e.g. width, length, height, diameter, picture and disassembling instructions). Duty holders are encouraged to provide optional data. However, their SCIP notification submission is successful even if that data is not provided.
The mandatory data, on the other hand, must be provided due to legal and/or technical reasons. It will need to be filled out at the notification stage and may require action. For example, the submitter will need to state that there is "no need to provide information beyond the identification of the SVHC. If duty holders don't provide it, the SCIP notification submission fails.
The third type of information requirements requires an input to be provided, which can be fulfilled without providing data. For example, choosing an option in a drop-down list (e.g. "No data") or by checking a box. Failing to provide this input fails the submission of the SCIP notification for technical reasons.
Main information requirements for SCIP notification
SCIP covers any article as such or a complex object placed on the EU market. An article as such is the most basic element. For example, it can be a packaging bag, an alarm knob, an O-ring, a handlebar grip or a blade. A complex object encompasses two or more components, each of which is either a simple article or another complex object. For instance, a complex object can be a pencil sharpener, a camera, an audio system, a vehicle or a microwave.
Due to that vast diversity, the information requirements for SCIP notifications need to be suitable for all possible articles and complex objects. The information must be provided at the article level and depends on whether it concerns an article as such or a complex object. Therefore, there are requirements applicable to only articles as such or complex objects and to both.
Generally speaking, a SCIP notification submission has to include information that allows the identification of the article and the SVHC in it, as well as the identification of the duty holder.

#1. Identification of an article (article as such/complex object)
Article name – The primary name assigned to the article.
Primary article identifier – The numerical or alphanumerical identifier assigned to the article and identification of its type.
Article category – Identification of the article from a harmonized list with codes and description.
Production in EU – Submitters must give an answer to the question "Is the article produced or assembles in the EU?"
Safe use instructions
Linked article – Submitters must provide a link to an existing article or create a new article to link with the complex object.
Number of units – The number of times the linked article appears in the complex object.
The requirements mentioned above are mandatory. Additionally, there are several optional information requirements, such as picture, characteristic type and value, other article identifier and unit.
#2. Identification of SVHC in an article
Candidate list version – Information about the Candidate list substance version based on which the information on the article has been assessed against before being submitted to ECHA.  
Candidate list substance – Name, EC and CAS numbers of the substance selected from the Candidate List.
Concentration range – Information about the concentration ranges of the substances of high concern on the Candidate List in the article.
Material category – Identification of the material an article is made of from a list provided by ECHA.
Mixture category – Using EuPCS, duty holders need to identify where in the article the SVHC is present.
The above-listed requirements are mandatory, and all duty holders must provide the requested information. Optional requirements – substance name, EC number and CAS number.
#3. Identification of a duty holder
Duty holders must provide the minimum available contact information when submitting their SCIP notifications.

Talk to us about your SCIP compliance issues
At Clever Compliance, we work with organisations of any size to help them improve their supplier and product compliance management. Our cloud-based compliance solutions help them streamline compliance work, automate compliance regulatory monitoring, improve internal and external collaboration, decrease costs and mitigate legal risks.
Clever Compliance's supplier compliance software helps companies ensure that their suppliers are compliant with the EU laws. It's integrated with the SCIP database and allows users to easily collect and report what restricted substances they have in their products. It is also fully integratable into the compliance management system provided by Clever Compliance.
Get in touch with us at [email protected] to learn more.
---
Read more on the topic: