This article focuses on import procedures in Saudi Arabia and what foreign manufacturers need to do to pass customs and sell their goods in the country. It also provides information about the SASO Saber system.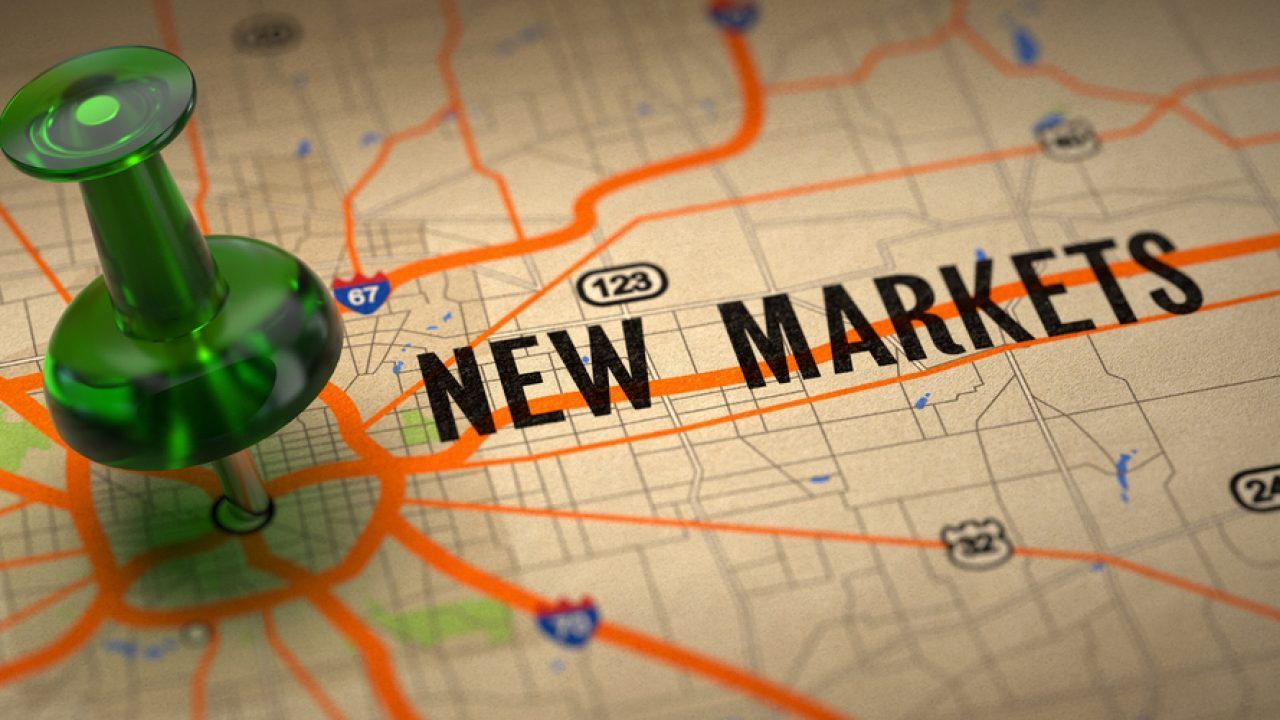 I. Why export to Saudi Arabia?
Saudi Arabia is among the biggest economies in the Middle East and the world's top 25 economies. The country provides businesses with major opportunities for trade and investment in traditional sectors such as oil and gas and in sectors like healthcare, transportation, education, mining, water and wastewater projects, and nuclear energy.
In addition, Saudi Arabia is also the UK's largest Middle Eastern trading partner. As a result, there is a strong demand for quality UK goods in a wide range of sectors. It accounts for about 25% of the Arab world's GDP.
II. What are the local certification marks?
Two certification marks could interest any business exporting products to Saudi Arabia – the SASO Quality Mark and the Gulf Mark.
SASO Quality Mark
The use of the SASO Quality mark can be licensed for the products of a company that has an effective administrative system, which can ensure that the production of a product is in ongoing conformity with the Saudi standards. In addition, companies must comply with the provisions of the general technical regulations of the Quality Mark and the granting procedure of the product.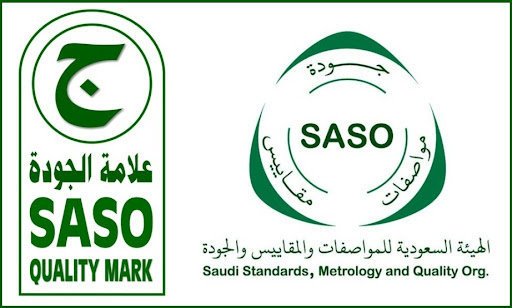 Interestingly, once an enterprise has received the license, the company can add products to the license and even cancel the license at any time.
There are several advantages of obtaining the SASO Quality Mark. Namely:
The Quality Mark increases sales because end-users understand its meaning on products.
It's a symbol of conformity to local standards.
It establishes appropriate commercial rules that facilitate export to foreign countries.
The Quality mark qualifies the company to obtain local and international quality awards.
It streamlines market entry procedures
It supports the Saudi economy and raises the competitiveness of Saudi products.
Furthermore, the SASO Quality Mark is mandatory for some products, despite their current global approval status. These products are steel, cement, gas appliances and their accessories, iron plates, ceramic tiles, ready mixed concrete, aluminium composite panels for claddings​, plastic degradation auxiliaries, sockets and power strips.
Gulf Conformity Mark
The Gulf Conformity Mark, a.k.a. G-mark, was introduced in 2009. It's a certification mark for products that indicates conformity to technical regulations of the Gulf Cooperation Council (GCC). To obtain this conformity marking, products must fulfil the requirements of all relevant technical regulations and pass all mandatory conformity assessment procedures.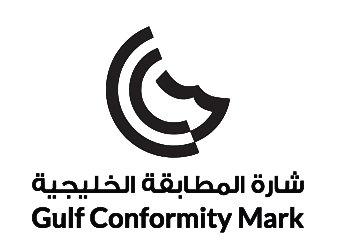 The Gulf marking is mandatory for low voltage electrical products and toys exported to the Gulf Standardization Organization (GSO) member countries. In this regard, it's important to mention that low-voltage products are divided into two lists: List 1 and List 2. List 2 includes products mainly in the scope of IEC 60335, such as kitchen appliances, hand dryers, plugs & sockets, cord extension sets and air conditioners. The conformity assessment of List 2 products must also be carried out by an officially recognised GSO Notified Body, while list 1 products can have a self-declared conformity assessment.
The Gulf Cooperation Council includes the following countries: Bahrain, Oman, Kuwait, Qatar, Saudi Arabia, Yemen and the United Arab Emirates.
More information on the Gulf conformity mark can be found here.
---
In addition, the use of energy labels is also allowed once a product is checked for compliance with the requirements of Saudi standards and related technical regulations. More information regarding the types of certifications permitted and/or required is provided on the website of SASO.
III. Is CE marking recognised?
Yes, CE marking is an officially recognised symbol of product safety in Saudi Arabia. Meaning that the government of Saudi Arabia allows manufacturers to get a CE marking approval as proof of product conformity with the EU regulations. By doing so, the government ensures that only good quality and safe to use products enter the Saudi Arabian market.
So, if you want to sell your goods on the market in Saudi Arabia, you need to undertake the following steps before affixing the CE logo to your products:
Identifying relevant EU regulations and standards (preferably EN standards)
Carrying out all mandatory conformity and test procedures
Once the CE marking process is completed, you need to register the product in the SASO Saber system by performing an online self-declaration procedure. Read more on that in the following sections.
IV. What is the SASO Saber System?
The SASO SALEEM Saber System, referred to as Saber, is an electronic system for certification and conformity assessment of products that is mandatory for all goods exported to Saudi Arabia. In essence, the system is a web-based verification tool that connects importers, Saudi customs and trade authorities, and SASO-approved certification bodies in a single online system.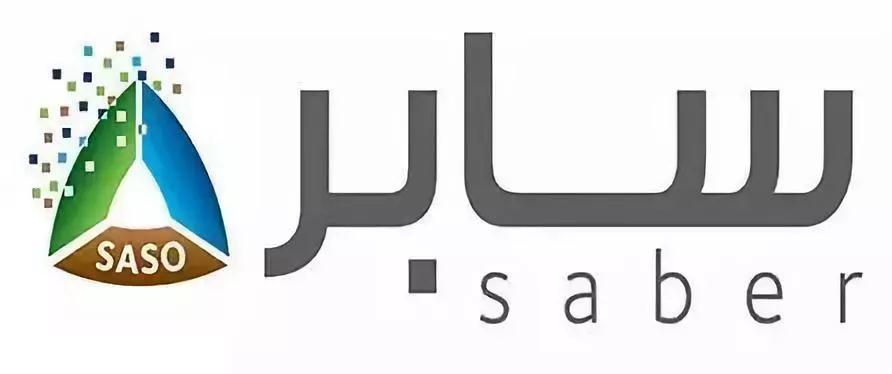 The SASO Saber system aims to:
accelerate the clearance of the shipments entering the country,
reduce counterfeit consumer goods,
track products more easily
raise the total number of SASO-standard-conforming goods in the Saudi market.
The system replaces the certificate of conformity and pre-shipment inspection requirements, and it covers both regulated and unregulated products. An unregulated product is a product that is not regulated and manufactured locally.
Depending on product type (regulated or unregulated), a different procedure has to be followed.
Submitting regulated products for importation
You must submit an application for a Certificate of Conformity to get permission to import your product into the Saudi market. Follow these steps:
Initiate the certification request by registering your product into the SASO Saber system by entering the product details
Select the product's classification
Have a SASO-approved certification body assigned to the product for conformity assessment
Await an approval certificate.
If your product receives an approval certificate (Certificate of Conformity), you'll be issued a shipment certificate. The latter certificate is then sent to Saudi customs before your product can enter the market. The whole process is done online via the SASO Saber system. Use this official Saber guide to register a regulated product.
Submitting unregulated products for importation
You must self-declare your product to be imported into the Saudi market. Follow these steps:
Initiate the self-declaration process by entering your product's details into the SASO Saber system
Attach the technical file and any additional information documentation concerning the conformity of the product
Issue a Requester Declaration (SDoC).
Once the above is done, you'll receive a shipment certificate. Afterwards, your product will be sent to customs, and only then it may enter the market. Use this official Saber guide to perform a self-declaration procedure.
V. Where to check for regulatory updates?
To say up to date with the changes in the regulatory framework, you can use the following sources:
1. Saudi Standards, Metrology and Quality Organization (SASO)
Visit SASO's website to find detailed information on Saudi technical regulations (standards) for products, services, measuring and calibration devices. Additionally, you can also browse and purchase several e-services, namely:
Purchasing standards
Getting a shipment certificate
Assistance concerning the Saudi quality mark license
Product conformity assistance (e.g. Self-declaration via the SASO Saber system).
Find information on complying with GCC technical regulations and standards to obtain the G-Mark (Gulf Conformity Mark). You can also find all technical regulations and an up-to-date list of TR harmonised standards for conformity with the technical regulations. Lastly, there is a list of all GSO notified bodies.
3. Unified national platform of the Government of Saudi Arabia
The above-stated platform provides information on all national laws, regulations and policies that may affect your business.
In case you don't know, you can find up-to-date information on all regulations and directives relating to CE marking on the official website of the European Commission, as well as summary lists of titles and reference numbers of harmonised standards under each EU directive/regulation.