Read this article to learn about the main challenges in ensuring product safety.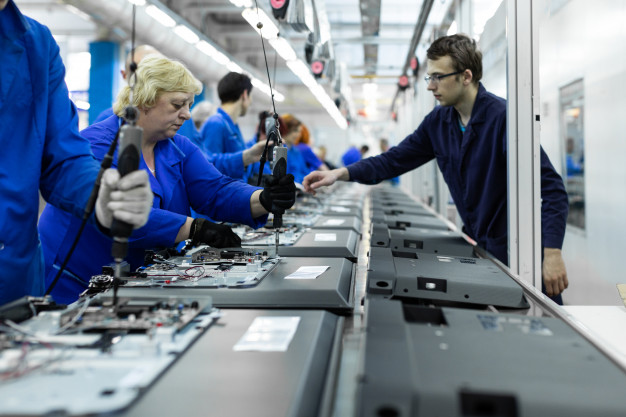 What is Product Safety?
Product safety means the reduction in the possibility that use of a product will result in illness, injury, death or negative consequences to people, property or equipment. Most of the product safety issues can often be traced back to design flaws, fabrication or processing defects, software glitches, and packaging errors or a combination of these. As overall, safety problems can be traced back to changes in the supply chain systems.
Managing product safety includes adopting proactive and reactive approaches to minimize the likelihood of delivering an ineffective or unsafe product and to avoid costly recalls. This post highlights the many timely and important product safety problems arising in the area of quality management, risk management, and supply chain management.
What are the Challenges in Ensuring Product Safety?
For ensuring product safety throughout the supply chain, companies must implement numerous regulatory policies, processes, and practices that promote the safety of products. The increasing complexity of global supply chains related to offshoring and outsourcing, coupled with the constant development of new goods, processes and technologies, have created product safety and security challenges in various industries. In this regard, four key areas share commonality and criticality across industries like pharmaceuticals, medical devices and consumer products:
Collaborating with governments in developing new regulations and standards that incentivize safety.
Using better tools and methodologies for managing information during the entire product lifecycle.
Implementing technologies for tracing products across the global supply chain and managing product recalls.
And building supplier relationships as a critical element of a product safety risk management strategy.
#1. Regulations & Standards
While the terms "regulation" and "standards" are often used interchangeably, there are some differences.
Regulations establish government agencies with the responsibility for assuring that firms meet basic safety rules. They perform critical duties, such as approving products as safe and effective before entering the market, inspecting manufacturing facilities, and pursuing recalls. These also possess the authority to impose sanctions or fines to firms when they discover violations or non-compliance.
Standards are established norms or codified requirements for a product, such as material specifications or technical standards for performance. Industry standards may be developed by regulatory agencies, public organizations or industry associations. Manufacturers must effectively meet numerous standards to ensure that proper production and testing processes deliver quality products.
In this regard, a major international challenge is the harmonization of standards and regulations both within countries and across countries to ensure that product safety management practices are applied consistently across the supply chain. On the one hand, harmonized standards and regulations lead to decreased bureaucracy for companies wishing to market their products in different countries. On the other hand, as manufactured products become technically more complex, there is a constant creation of new standards addressing different systems embodied in a product that makes compliance difficult. A possible solution here could be the implementation of a regulatory compliance management system offering regulatory monitoring and providing timely standard status and notification alerts.

#2. Product lifecycle management
Product lifecycle management is the process of managing the entire lifecycle of a product from conception through design and manufacturing, as well as service and disposal.
A key challenge here is to manage all data related to a product's lifecycle to improve the safety and quality of that product. The expression of this task varies depending on the product type. Some approaches are process-based (e.g. using the hazard analysis for managing medical device safety risks). In contrast, others include using knowledge-based tools (e.g. managing consumer products to understand the complex relationships in product structure). Recent laws also require organizations to implement change management processes with explicit traceability coverage for any software parts that can potentially impact software products' balance sheet.
However, despite all the different product lifecycle management approaches, firms still struggle with implementing the right compliance processes and traceability approaches to produce safer products and have fewer recalls.
#3. Traceability and recalls
Large global recalls associated with product safety events have made the development of supply chain traceability tools and technologies a critical issue in risk control.
Tracing a product as it travels through different supply chains is useful for preventing consumers' hazards and ultimately assuring product quality and safety. However, most companies still implement traceability tools, such as RFID tagging, only as an inventory tracking tool used to address inaccurate inventory records. They often don't consider that implementing such devices can bring significant improvements in supply, warehousing, inventory management and production. Traceability systems can considerably reduce the losses due to counterfeiting and can also be used in combination with operations factors to develop optimal production plans. They can help improve the customer return rate and ensure that recalled products aren't resold on auction websites such as eBay.
Another challenge in recall management is risk discovery, specifically identifying a product safety issue, mitigating the risk from a product recall, and learning from a recall. For example, firms lack timely and complete information regarding product reliability and malfunctions required to make recall decisions confidently. An effective response would involve the detection of a crisis, the scoping of the problem, the identification of affected areas, and the recall management process's execution. Hence, a possible solution to such issues could be related to information sharing coupled with sophisticated information technologies that can help detect a safety problem and its likely root cause for making a timely recall decision. Furthermore, firms that could learn from their own experiences can reduce the number of recalls over time by improving their product designs, manufacturing processes, and even risk management strategies, consequently avoiding the substantial financial penalties associated with a recall.
#4. Supplier compliance
The final area that offers challenges in ensuring product safety is supplier management.
Companies outsource manufacturing to lower-cost countries worldwide, while only considering the lower costs associated with the production and avoiding considering the potential safety problems due to their suppliers' insufficient quality management practices. Consequently, some low-cost suppliers quickly become high-cost suppliers when high costs are associated with supply disruption, product liability and recall.

Furthermore, firms experience challenges in coordinating and monitoring their suppliers' behaviour concerning product safety. Let's take as an example the case of the Mattel toy recall. The company had rigorous compliance procedures in place to make sure that their Chinese suppliers adhered to standards. Yet, some subcontractors were negligent, while others deliberately violated the rules. While no risk control system is perfect, information technologies as tools for better supplier coordination and monitoring have proven useful in avoiding quality and safety problems. A web-based compliance management system can provide real-time monitoring of all supply-chain processes and allow companies to manage supplier behaviour effectively and efficiently.
Source:
A. Maruchecka et al. 2011. Product safety and security in the global supply chain. JOM 29 (2011) 707–720.
S. Ali and M. Qader. 2017. Product safety and product liability. IJTRD, Volume 4(3), ISSN: 2394-9333
---
Relevant articles you may want to check: