The following compliance glossary contains key compliance terms and definitions that any new compliance professional must know before diving into the complex regulatory framework for the first time. This compliance glossary is also a valuable tool even for seasoned compliance industry pros. Some key terms listed out in it explain the meaning of words used in compliance regulations. Others are related to the strategies and tactics that compliance specialists use to mitigate risk and establish a manageable compliance infrastructure.
With that in mind, let's check out what terms and definitions this compliance glossary consists of.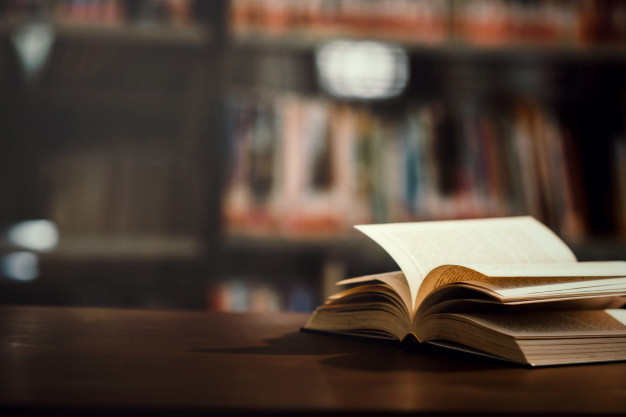 Compliance Glossary: Governance, Risk Management and Compliance Definitions
Compliance – Adherence to laws and regulations established by an official regulatory body.
Regulatory body – A public organization or government agency, which exercises a regulatory function, such as imposing requirements and enforcing compliance.
Compliance Certification Board (CCB) – An organization that has developed a set of criteria to determine competence in the practice of compliance across various industries and speciality areas. It recognizes individuals meeting these criteria through its compliance programs.
Compliance Officer (CO) – An employee responsible for ensuring that the company complies with its internal policies and outside regulatory requirements.
Compliance program – The internal programs, procedures and policy decisions made by a company to comply with government regulations and laws. It is also known as a compliance framework.
Corporate Social Responsibility (CSR) – A company's ongoing commitment to contribute to economic development while improving the quality of life of the personnel and the community and society at large.
Corporate Integrity Agreement (CIA) – A negotiated settlement between an organization and the government. The provider accepts no liability but agrees to implement a stringent plan of government-supervised corrective action. The CIA is also known as Consent Decrees.
Due Diligence – Reasonable steps taken by an individual to satisfy a legal requirement, mainly in buying and selling.
Code of Conduct / Code of Ethics – A central guide of organizational values, a commitment to standards, and a set of ideals leading to disciplinary action if violated. It supports users in their day-to-day decision-making and clarifies a company's mission, values, and principles.
Compliance risk – the danger posed to a company's organizational, financial or reputational standing resulting from violations of laws, policies, regulations, codes of conduct, or corporate standards of practice.
Risk assessment – The process of identifying variables that may negatively impact an organization's ability to do business.
Risk management – The identification and analysis of potential risks in advance and taking precautionary steps to mitigate the risks.
Audit – An official inspection of an organization's accounts, normally performed by an independent body.

Attestation – Similar to an audit, but with the difference that the organization and third-party inspection body share the responsibility of performing an inaccurate assessment.
Regulatory standard – A law, rule, regulation or order that applies to the manufacturing, sale, reimbursement and/or pricing of any products.
Regulation – A rule or directive created and maintained by a competent authority concerning the actions of those under the authority's control.
Objective – A distinct requirement within a compliance framework
Bribe – A sum of money or other inducement given or offered to an individual or organization to encourage that individual/organization to act in favour of the giver.
Control – A fundamental element within compliance management relating to monitoring and mitigating risk.
Regulatory framework – A legal mechanism that exists on a national and international level.
Fraud – A deception deliberately performed to secure an unlawful or unfair gain.
Conflict of commitment – Circumstances in which an employee's outside interests interfere with their work duties.
Conflict of interest – A dispute that occurs between the private interests and the official obligations of a party in a position of trust.
Ethical dilemmas – Situations that call for ethical judgment calls.
Conflict of time – A situation in which an employee does not dedicate the amount of time to their job as is required by the work contract.
ISO 9001 – An international standard that sets out the criteria for a quality management system. Businesses use this standard to demonstrate their capability to consistently provide products and services that meet applicable regulatory requirements.
Governance – The act or process of governing or overseeing the control in an organizational setting.
Grey areas – A situation in which it is not clear to a person how to act in response to an ethical dilemma.
Integrity – The practice of demonstrating consistent and uncompromising adherence to strong ethical principles and values.

Transparency – The practice of sharing information and acting openly.
Whistleblower – An individual or entity that acts as a reporting party and makes a protected disclosure.
International Organisation for Standardisation (ISO) – An independent non-governmental organization made up of 162 member countries and the world's leading developer of voluntary international standards.
Transparency International (TI) – A non-governmental organization that monitors and exposes corporate and political corruption in international development.
Accountable – Taking responsibility for one's actions.
---
About Clever Compliance
Established in 2016, Clever Compliance is a Swedish company dedicated to revolutionizing the product compliance industry. The company is well known in the European region for developing innovative digital solutions, such as the product compliance management system and supplier compliance software. With Clever Compliance, compliance teams are able to streamline compliance tasks and procedures, improve internal and external collaboration and coordination, reduce compliance costs and mitigate risk.
If you would like to get more information on how Clever Compliance can help you, get in touch with their team at [email protected].
---
Relevant links: