Learn here how to pick a quality supplier to manufacture your products.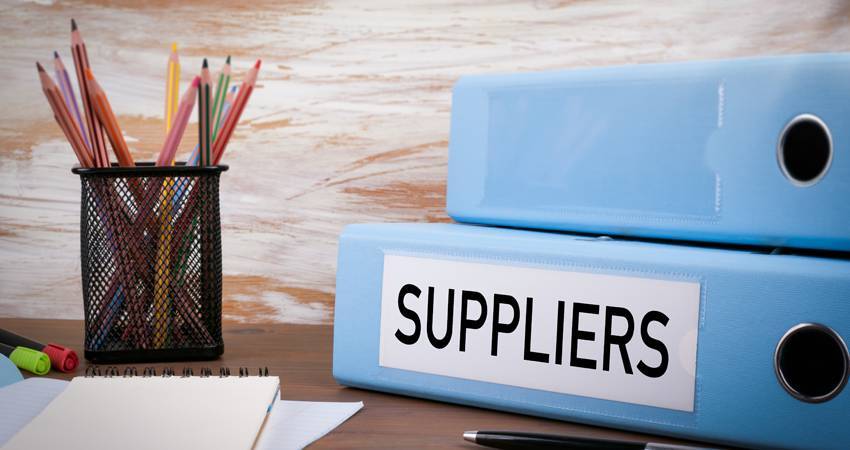 When it comes to selecting an overseas supplier to manufacture your products, it is essential to pick one that can ensure product quality and customer satisfaction and limit product defects in your orders. Otherwise, you could face shipping delays, poor product quality and product returns. But choosing the right supplier is not as easy as it sounds. There are at least eight signs that distinguish good from bad suppliers.
#1. Accountability for product quality issues
One of the top characteristics a good supplier possesses is accountability for quality issues. The supplier you work with must take responsibility because your products and business are on the line after all. A supplier with accountability will take full responsibility for any product quality issue in a shipment order and work forward to address it as quickly as possible. They will offer to repair the affected product units and implement stricter quality controls to prevent the same issue from ever appearing again.
But if your supplier deflects responsibility, then it is time to change them. A supplier that refuses to own up to their mistakes will hinder your ability to meet specific deadlines and product requirements.
#2. Expertise in product type
A supplier who is experienced in producing your type of products is more likely to be familiar with the common quality issues. They are more likely to proactively identify and fix the quality issues before those problems affect a significant portion of your order. Furthermore, note that most factories focus on manufacturing a single product type or category. Therefore, it would be best if you were wary of suppliers claiming to manufacture a wide variety of products.
Additionally, the right supplier should also have experience in exporting to your target market. This is essential to avoid any legal issues, such as lacking conformity with specific product safety standards.
#3. Ease of communication
Effective communication between you and your supplier can prevent various issues ranging from order delays to product nonconformities. Some of the most common challenges importers face when looking for suppliers overseas are language and cultural barrier. Thus, your supplier's primary point of contact must speak perfect English or another language you can communicate in. That's important because you will often need to contact your supplier to discuss product specifications and quality requirements.
Furthermore, you should have open and direct communication with your supplier. A bad supplier will keep you in the dark regarding a bad situation. For example, they will wait for you to ask about the delay in the order delivery instead of notifying you in advance that they can't meet your shipping deadline.
#4. Confirmed regulatory compliance
As an importer, you must make certain that your supplier complies with all relevant laws and regulations in both their manufacturing country and your target market. Otherwise, failing to ensure regulatory compliance will have serious legal consequences for you and your business. E.g. product recalls, severe financial fines, market ban, etc. A way to ensure your supplier's regulatory compliance is by asking for their accreditations, previous test reports and certificates of compliance. A factory audit and credit check may also help you verify the legitimacy of your supplier. Performing independent product testing is also another reliable way of ensuring regulatory compliance.

Once your supplier's legitimacy is verified, it is good to monitor their compliance status continuously. A sound supplier compliance software solution will help you keep an eye on your supplier's compliance status, streamline your compliance activities and facilitate your communication with them.
#5. Comprehensive recordkeeping
A good reliable supplier proactively updates their records to implement changes seamlessly. That's essential for ensuring product quality and customer satisfaction. Quality standards and regulatory requirements don't remain static. Existing standards are constantly being updated or replaced by new standards. Thus, your supplier must keep all information organized and updated. Furthermore, maintaining clear and updated product quality records is one of the key requirements of ISO 9001 certification.
However, keeping product and regulatory information organized and updated isn't only your supplier's responsibility. As the product importer, you are responsible for clearly outlining new legal or other requirements to your supplier and ensuring they fulfil them. Using a digital product compliance management system can help you perform ongoing monitoring for changes in regulations and standards. In addition, when such a solution is also integrated with supplier compliance software, you can easily communicate any changes to your supplier and request relevant information.
#6. Shows proactiveness
Finding an overseas supplier with a proactive attitude towards continuous improvement is probably the hardest thing to achieve. But it's especially valuable if you aim at establishing a long-term, high-volume relationship with your supplier.
A quality supplier will have a quality management system that complies with ISO 9001. The best supplier will go above and beyond ISO 9001. They will implement various techniques to reduce waste and improve efficiency in their operations—for example, mistake proofing techniques, lead manufacturing practices, process control methods.
#7. Cooperation with external quality control inspectors
This is a standard requirement for any importer manufacturing goods in Asia. A quality control inspection can help you clarify product requirements and quality expectations, prevent customer dissatisfaction and chargebacks, as well as improve customer relationships.
If your supplier is resistant to third-party quality control, you should definitely reconsider your cooperation with them. Such suppliers usually try to ship the orders quickly and hide quality issues. A quality importer will gladly comply with your request to have an outside quality control inspector verify the goods before shipment. If issues are discovered during the inspection, they usually provide objective feedback and propose a way to resolve them.
#8. Good production capabilities
Last but not least, the supplier you choose must be able to consistently manufacture a product that meets all your requirements. But it can be pretty difficult to verify a supplier's production capabilities. Most suppliers will tell you that they can supply any amounts of products you need. However, that's not always true.
One way to verify a supplier's claim is by visiting and auditing their quality system, either personally or through a third-party quality control agent. If a quality system is missing, that's a huge red light. Any reliable supplier has a quality management system based on ISO 9001 or a similar standard. The quality management system will provide you with a lot of information about the supplier – for example, R&D capabilities, certifications, quality control procedures, raw materials and finished product inventory, etc.
Another way of verifying a supplier's production capabilities is by obtaining and approving product samples. Request from your supplier a product sample before you move ahead with mass production. By doing so, you will confirm the product's quality and whether it meets your requirements. You can also send the product sample to an external lab for conformity testing.
---
To sum it up, finding a quality supplier can be quite tricky and considerably stressful, but very rewarding. Keep in mind the following when choosing a supplier – easy to communicate, willingness to work with you, good balance between price and quality, expertise in your product type. Check all the above-listed points, and you can be sure your supplier is reliable and will live up to their promises.