This article describes five approaches experienced importers use to address unacceptable product defects in a shipment found during a quality control inspection.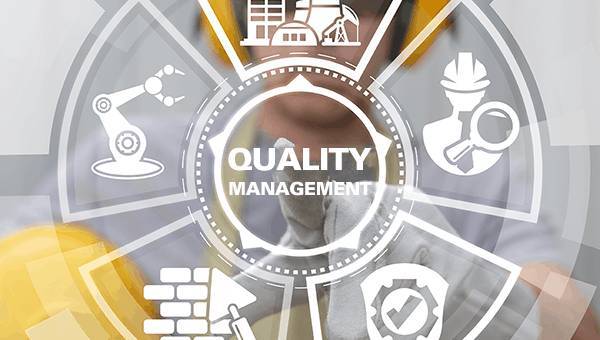 Managing product quality is one of the greatest challenges importers have, especially when dealing with foreign suppliers. No matter how minor or insignificant, product defects are an inevitable consequence of mass manufacturing, simply because no factory is perfect. However, for many importers, relatively severe quality defects appear in unacceptable shipment quantities, leading to dissatisfied customers, product returns, legal repercussions, and even product recalls.
But what can you do as an importer when you find unacceptable product defects in a shipment? Learn here how best to address unacceptable product quality issues found during a quality control inspection now and in the future. But before we dive into this, let's first understand what quality control inspection is.
What is a quality control inspection?
A quality control inspection relates to measuring, examining or testing one or several product characteristics and comparing the results with predefined quality requirements to establish whether product compliance is achieved for each characteristic.
An individual called an inspector performs the quality control inspection. They follow a pre-established checklist based on the product specifications. Inspected products can be anything, from the components used to produce the end-product to semi-finished goods to finished goods ready for shipment to a customer. Quality inspectors rely on different types of tools to perform their tasks. For instance, they use hand-held measurement devices and electronic inspection equipment. At the end of the quality control inspection, they record the results and prepare test reports.
How to address product defects found during a quality control inspection?
The following sections below describe five approaches you can use to address unacceptable product defects in a shipment.
#1. Rework all affected products
The shipment you received doesn't pass the quality control inspection? In such a case, one of the most common measures you can take is to ask your supplier to rework the unacceptable defects in the affected products. By doing so, you will limit the number of unsellable units shipped.
Note that product rework is appropriate when the defects can be easily fixed in a short amount of time and require minimal effort. For instance, some product units have the wrong barcodes printed on the label, or the CE marking symbol doesn't have the correct dimensions. Fixing such defects can improve the quality of the affected products to an acceptable level, typically without increasing your costs or causing additional quality problems.
However, product rework is not always possible. Some types of quality defects require a different approach. For instance, there is excess glue on a toy, which may be very difficult to remove. If the factory workers of your supplier try to scrape it off, they may leave scuff marks or other abrasions on the toy's surface. Hence, affecting the salability of the product.

A good idea is always to conduct quality control inspection and product rework before shipping so you can save time and money over waiting to address product defects after you receive the order. Moreover, by sending back defective product units to your supplier, you will need to pay expensive value-added taxes and customs duties. In Addition, import restrictions may even prohibit faulty goods from entering the supplier's country. And don't even consider reworking the goods in your home country as you'll face considerably higher labour costs.
#2. Re-inspection of the defective products
Once the defective goods are reworked or replaced, you must do a re-inspection to confirm that your supplier's factory has indeed taken corrective actions and the reworked product units now fulfil your quality standards. Usually, it's done at the supplier's expense.
#3. Chargebacks or other penalties
As we said above, rework is not always a solution for you. Sometimes, you may need to take a different approach to address quality defects. Such an approach can include chargebacks or other penalties, typically set out in the agreement with your supplier. For instance, the contract may state that the supplier will bear any costs for re-inspections and pay the penalty for any substandard units shipped over a certain quantity.
Having a prior thorough agreement with your supplier will incentivize their factory early on to meet your expectations and quality standards, helping hold them accountable for product defects and other issues.
#4. Product destruction for unsellable units
If the product defects can't be corrected and render your goods unsellable, you may need to destroy all the affected units. However, carefully consider all your options before resorting to product destruction. Such an approach is appropriate if you want to protect your brand from substandard, counterfeit goods or prevent your competitors and resellers from buying and selling defective goods.
Imagine that your supplier's factory stitches your logo incorrectly on several product units. The products are now unsellable in your intended market. But you undoubtedly don't want your supplier to sell the defective units because your logo is already on them. Thus, your best course of action is product destruction. It would help if you had factory staff overseeing the destruction process to ensure all brand information is no longer legible and all defective units are entirely destroyed.
#5. Quality control inspection checklist
Ensure you update your quality control checklist with the latest inspection results to prevent the recurrence of the same types of product defects in the future. For instance, add new and relevant information such as adjustments to product dimensions, new or updated quality standards criteria, changes to product components, etc.
Providing your supplier with an up-to-date quality control checklist will help them understand your expectations better and alert them to specific defects or other issues they must take steps to prevent. By doing so, you will also improve your quality control inspector's efficiency in checking for the relevant quality issues. In Addition, you will also easily interpret future inspection reports and be sure that the inspector attends to all your quality concerns.
A great way to ensure your supplier has an up-to-date quality checklist is by using supplier compliance software. A digital tool like this one will help you make sure not only that your supplier is aware of your quality requirements but also help you keep track of their compliance status with all relevant legislative requirements.