In today's digital era, product compliance moves fast, with all of us wanting reliable information at our fingertips. As a result, compliance officers are often handed the mammoth task to turn all the product regulatory data within an organisation into something useful, meaningful and easily "digestible". One of the ways that many of them find helpful in organizing data is using a dedicated product compliance dashboard.
In this blog post, you will learn what a product compliance dashboard is and how it can be helpful to compliance officers and employees in compliance departments.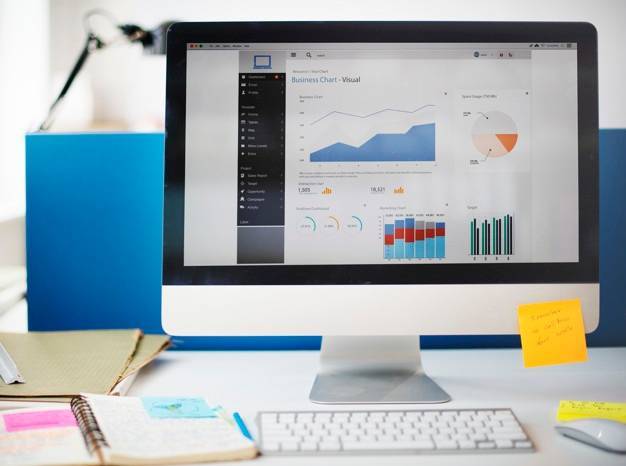 ---
Learn how to improve product compliance management in the workplace, so you can always be on top of your compliance work.
---
What is a product compliance dashboard?
A product compliance dashboard is a software solution that provides a complete overview of your company's product compliance initiatives in an easy-to-use, interactive display. It makes your product compliance work so much easier. For instance, it helps you manage compliance tasks on time and in one centralized location. So, you will never lose track of the progress on any of your product compliance projects or miss a deadline.
The compliance dashboard captures and reports specific data points and ultimately provides a "snapshot" of performance. A product compliance dashboard provides a way for users to gather and interpret complex regulatory data, flag deviations or anomalies, and to spot potential problems with compliance mandates. It allows users to react to areas of noncompliance efficiently and transparently. In other words, it transforms the compliance issue from a nest of product regulations to a goal with a clearly marked path to success.
Lastly, a product compliance dashboard provides real-time data that corporate compliance officers can use to educate board members, business partners and other decision-makers on the state of product compliance within the organization. It has embedded analytic capabilities allowing organizations to develop metrics for evaluating a compliance initiative's effectiveness.
Top benefits of using a product compliance dashboard
#1. No more spreadsheets
Product compliance management requires that your business is sticking to the newest product safety regulations, laws and standards. But as locations, customers and products increase so does the amount of compliance data you need to have control and understanding of. This is when you need to leave the old spreadsheets behind and start using a digital product compliance dashboard. A digital dashboard provides you with quick access to the information you need and streamlines the entire process of data reporting.

#2. Compliance status in a click
A good compliance dashboard will provide you with real insight into your overall product compliance status. It will help you understand where and why product compliance initiatives are underperforming or excelling. You will be able to easily access compliance information about each of your products and track the certification progress.
#3. Automatic record-keeping
Compliance officers and employees know how difficult it is to keep all the data up to date simply because new data gets produced every single day. Often, they try to bulk update at regular intervals throughout the week. However, ultimately, such tasks take up a lot of time and cause unwarranted stress when some numbers don't match. A compliance dashboard provides real-time product compliance status updates and easy, automatic record-keeping. You save time and your data is always up to date in a click away.
#4. Easy and quick reporting
One of the main features of a digital dashboard is that it facilitates reporting. The product compliance data is provided in no time and in an easy-to-understand format. You can easily transfer it into presentations or simply share the report with the Head Office. Running reports via a digital dashboard is quicker and more efficient than trying to paint a picture via a spreadsheet.
---
In conclusion, a real-time, interactive product compliance dashboard is a practical and time-saving option for compliance officers. It saves you time analyzing disparate compliance data and provides you with real-time product compliance status updates.
Clever Compliance has developed digital dashboards that can offer you a complete overview of your product compliance initiatives and alert you when a certain project requires your attention. So, if you're tired of analysing data manually and dealing with spreadsheets, have a look at our product compliance management software. It includes not only product compliance dashboards but also compliance tools, documentation repository and several other features. It is also fully integrated with our supplier compliance portal with SCIP integration.