Don't know what compliance metrics to use for keeping track of your product compliance activities? Read this article to find out.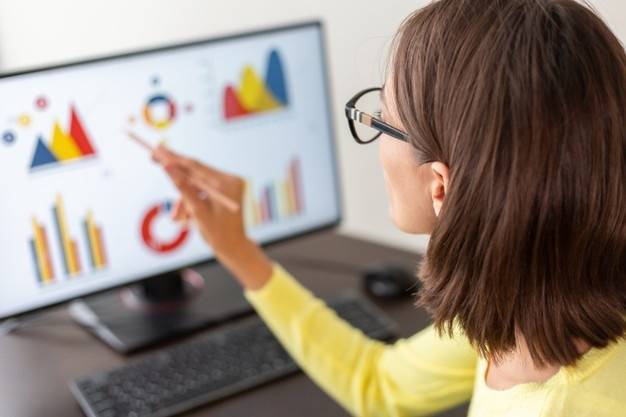 What are metrics?
Metrics are numbers that can tell you important information about a specific process. They provide you with accurate measurements on how the process is functioning and a base to suggest improvements. Furthermore, when trying to measure the effectiveness of the process, you need to base your strategy on a combination of metrics, not a single metric.
There are two types of metrics – operational and financial. Operational metrics are related to performance. Common examples of such metrics include turnaround time, number of defects, production time, etc. These metrics often measure people's performance in operations and help detect where the discrepancy has its roots. On the other hand, financial metrics judge the ability of a business to translate operational performance into financial goals. Examples of such metrics include sales figure comparisons and profitability ratios.
In the end, only when you can express your understanding in terms of both types of metrics, your knowledge and decisions about a specific process can be satisfactory and meaningful.
Why do you need compliance metrics?
Compliance metrics help you measure the compliance department's ability to keep your organisation in line with government regulations and policies, both internal and external. They can act as valuable, leading indicators of potential risk. Due to that, compliance metrics should be implemented as an early alert system to identify potential compliance issues, and help your organisation move quickly to implement controls to prevent unwanted regulatory action, bad publicity and client distrust.
However, usually, compliance teams lack a foundational understanding and confidence in getting the data for the metrics and how to push past the status quo and think differently. Oftentimes, chief compliance officers attempt to measure compliance success, but they are rarely confident that the compliance metrics they use give them an accurate picture of it.
Top 5 compliance metrics to track in a dashboard
The role and importance of the compliance teams vary by industry. Compliance has increased importance for manufacturers, banks, insurance companies and other businesses operating in highly regulated industries. Here are 5 compliance metrics that you should track if product compliance management is important to you: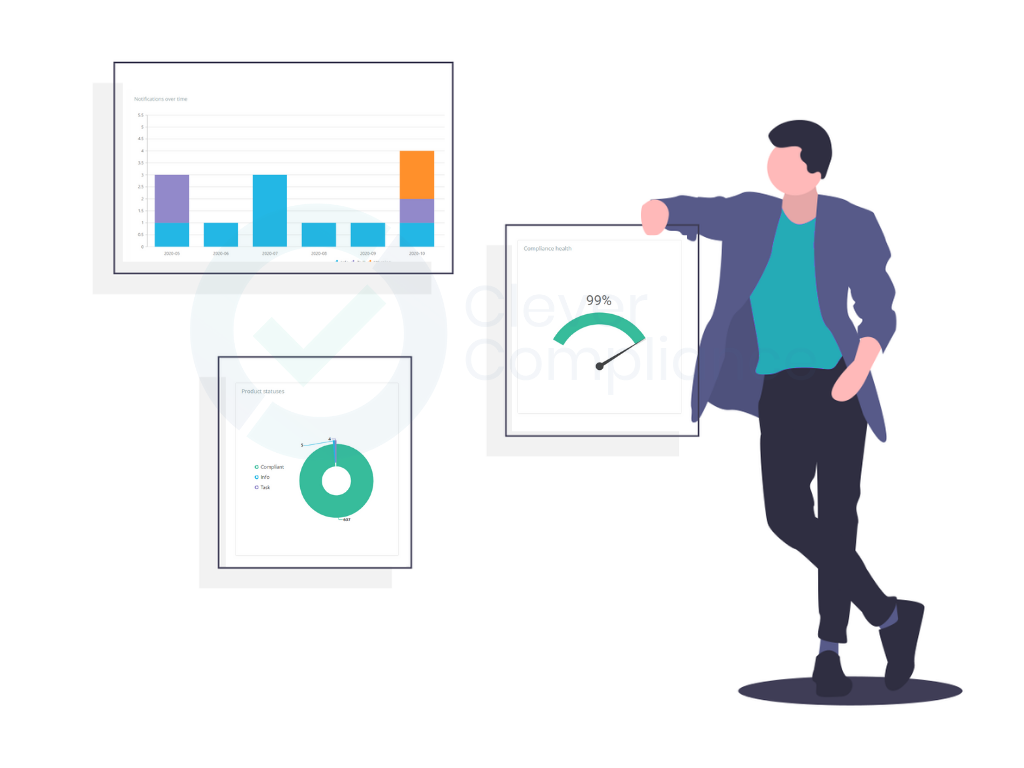 Compliance health – this metric gives you an idea of your overall product compliance status. It considers how many of your products are in compliance with applicable regulations and how many of them still need your attention. The metric is measured in percentages. And the higher the percentage, the healthier/better your compliance status is.
Total number of products – this compliance metric provides you with information on how many products your company manufactures. Consequently, how many products your compliance team is responsible for.
Number of products in compliance – total products that have received market approval and are still in compliance with existing applicable regulatory requirements.
Total products with warnings – products which compliance status is at risk because of recent updates or changes in applicable regulations. Alerts may also be due to reasons such as failed compliance testing or compliance issues identified during the design phase.
Number of products with pending compliance – This compliance metric considers all products that are in the process of obtaining market approval.
How can Clever Compliance help you streamline your compliance initiatives?
With the increased emphasis on making data-driven decisions in compliance, businesses respond to the challenge by turning to technology. Auditing product compliance requires enormous amounts of documentation. And software solutions, like the product compliance management system of Clever Compliance, seem to be the answer to all issues. They can speed up the process of aggregating information and help different stakeholders communicate better. The compliance dashboard of the system presents the information in easy-to-digest, colour-coded visuals that can give management a complete view of the company's compliance status.
For more information on how Clever Compliance can facilitate your compliance management, contact us for a free demo today. Feel free to also check our newest solution – supplier compliance software with SCIP integration.