Are you a consumer goods company that boast hundreds or thousands of vendors via contracts each year? If so, you must ensure that your vendors are compliant with company policies and relevant product safety regulations (e.g. Market Surveillance Regulation). To guarantee this, it's imperative to have an understanding of the costs of non-compliance and follow the necessary steps to ensure that any third-party suppliers or vendors are compliant.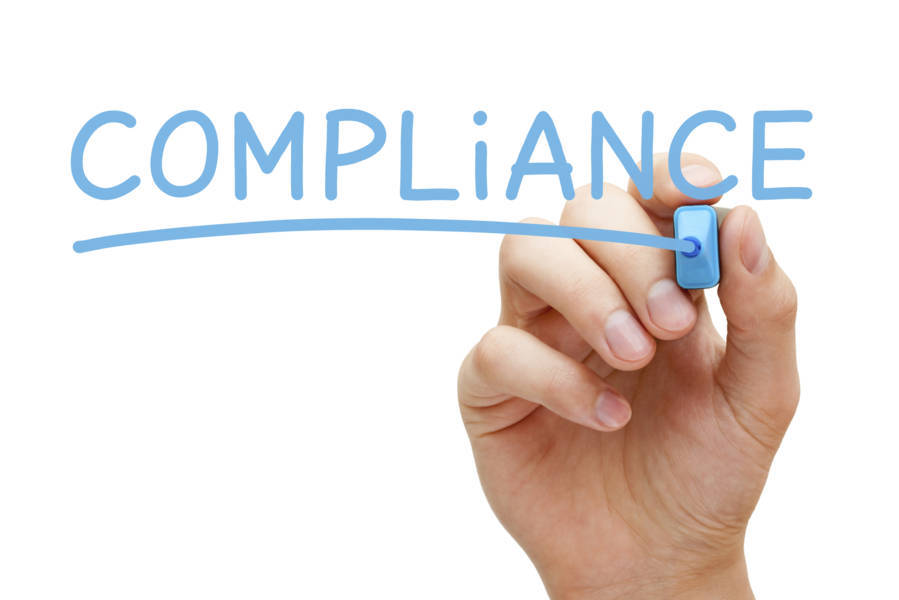 What is vendor compliance?
Compliance, at its core, represents a legal responsibility. It is defined as "the act or process of doing what you've been asked or ordered to do". Vendor compliance helps you guarantee that your third-party vendors and suppliers deliver the right goods to the right customers on time. It also enables you to focus on the areas of greatest concern, so you can eliminate confusion and miscommunication and support the development of stronger relationships with your suppliers.
Vendor compliance can be basic and regulated. The latter is present in government-regulated industries (e.g. healthcare) and relates to complying with laws, regulations and policy stipulations. The former typically occurs in a non-regulated industry and includes a vendor compliance policy. The vendor compliance policy outlines compliance requirements and expectations, as well as potential consequences of non-compliance.
EU Market Surveillance Regulation (MSR) 2019/1020 in a few words
The Market Surveillance Regulation (EU) 2019/1020 came into force in July 2021, seeking to improve product compliance controls at the Union's borders and reduce the number of non-compliant goods entering the internal market.
The new Regulation obligates all non-EU vendors selling products to European customers to have an EU authorised representative in order to continue their business operations. As a result, companies of any size and type, including fulfilment service provides such as Amazon and Wish, must ensure their vendors' compliance with the Regulation's requirements to avoid accountability.
How to ensure your vendors' compliance with the EU MSR 2019/1020?
The checklist below highlights three things you can do to ensure your vendors meet your expectations and comply with the Market Surveillance Regulation.
#1. Require your vendors to present their written mandates
A mandate is a written agreement signed between a manufacturer and a European authorised representative (EAR). It provides a detailed summary of the manufacturer's and EAR's responsibilities, duties, and rights.
Suppose a vendor or supplier is incapable of presenting such a document. In that case, it means that they do not have an authorised representative within the EU and violate the provisions of the Market Surveillance Regulation. Thus, continuing business operations with them will mean that you agree to take accountability for their non-compliance.
---
---
#2. Require your vendors to provide proof of obtaining required certifications
Most products sold on the EU market must have CE marking. If your vendors sell goods covered by the CE legislation, they must be able to provide at least a Declaration of Conformity (for construction products, a Declaration of Performance). Note that a Certificate of Conformity or Certificate of Compliance is not the same as a Declaration of Conformity!
The Declaration of Conformity is a prerequisite for appointing an EU authorised representative. Hence, if the vendor cannot present the Declaration of Conformity, they do not have a written mandate.
#3. Review the packaging of the products
The labelling on the products' packaging must include information about the obtained certifications and the contact details of the vendor and their appointed representative in the EU. The lack of such data leads to non-compliance, and the goods will be stuck at customs.
What are the costs of vendor non-compliance?
The impact of non-compliance is felt across your entire business, in every department. Vendor non-compliance often results in wasted time, loss of revenue and damaged reputation. Generally, the costs of non-compliance may be associated with:
Like any other company, your company follows a long-term plan to achieve its specific goals and mission. However, if a vendor offers products that don't align with your company's goals and mission, it will hurt your ROI.
Products supplied by a non-compliant vendor, who is out of line with your company policies and government regulatory laws, will affect the quality of your customer service and consequently harm your business reputation. For instance, if a customer is disappointed by the quality of a product they received from one of your vendors, the resulting dissatisfaction will reflect poorly upon your company.
Laws, Policies & Regulations
Allowing third-party vendors to sell their goods through your retail company means that you take legal responsibility for the compliance status of those products and agree to bear the costs for any law violations. Hence, it is imperative to ensure that the products comply with all relevant laws and regulations.
Assuming your company has integrated its internal operations and policies with the third-party vendors, imagine if misalignment occurs. It will cause internal conflicts.
---
Offer a fast, easy and reliable authorised representative service to your non-EU vendors. The software solution of Clever Representative allows you to instantly see your vendors' compliance status and ensure conformity with the EU MSR 2019/1020.
---