This article presents three certification markings for energy-efficient products that manufacturers placing goods on the US market should consider.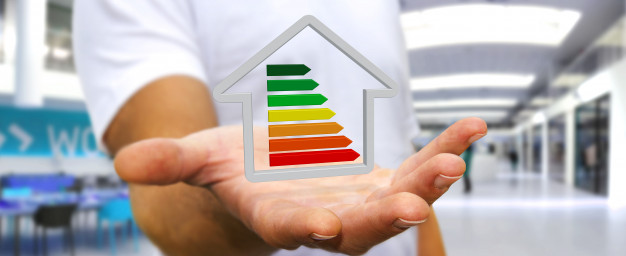 The United States is one of the world's largest economies and a global leader in cross-border exports and imports. The country is also a superpower in the world of online sales. Its market size, purchasing power and advanced technologies make it an e-commerce hotspot for growth-minded sellers.
All products sold on the country's territory must be fully compliant will all relevant regulations and safety standards. This is especially true for electrical products with energy-efficient characteristics. Some product aspects are addressed by mandatory safety regulations and standards, while other aspects are covered by voluntary standards. For that reason, this article provides a bit of clarity on what manufacturers of energy-efficient products must do to sell products on the US market legally.
California Energy Commission (CEC) Certification
CEC is a mandatory certification marking for energy-efficient products, including standards for federally regulated appliances and non-federally regulated appliances. All energy efficiency standards are specific to electrical appliances sold or offered for sale in California. An exception is made for appliances sold wholesale in California for final retail sale outside the state, and appliances designed and sold exclusively for use in recreational vehicles or other mobile equipment. The CEC's standards include minimum operating efficiency levels to promote the use of energy- and water-efficiency appliances.
The CEC' marking covers the following categories of appliances:
Central air conditioners and heat pumps
Non-central air conditioners and heat pumps
Computers
Cooking and washing products
Electronics
Fans and dehumidifiers
Heating products, including water heating goods
Landscape irrigation equipment
Lighting products
Motor products
Plumbing products
Pool products
Refrigeration products
Transformer products.
As overall, the US certification marking for energy-efficient products applies to residential and commercial appliances and equipment. Manufacturers must refer to sections 1601 (scope) and 1602 (definitions) of the Title 20 Appliance Efficiency Regulations to determine whether or not CEC's regulations and standards cover their product.
The certification process involves external testing at a CEC-approved laboratory and submitting certification forms according to specific procedures and requirements outlined in CEC certification packets categorised by product. Once certified, producers must submit their product documentation and data to the California Energy Commission to be uploaded into the agency's digital Modernised Appliance Efficiency Database System. The database is publicly accessible and includes lists of regulated appliances and equipment (including manufacturer, brand, and model identification).
Manufacturers found in violation may be subject to penalties of up to $2,500 per unit found in violation and per violation type.
Cool Roof Rating Council (CRRC) Certification
The Cool Roof Rating Council (CRRC) administers a uniform Product Rating Program where companies voluntarily label roof surface and exterior wall products with radiative property values. These radiative values are determined and verified through testing by CRRC Accredited Independent Testing Laboratories (AITL) and a process of random testing.
The Cool Roof Rating Council is a non-profit organisation that focuses on:
Implementing and communicating fair, accurate, and credible radiative properties for roof surfaces.
Providing education and objective support to all parties interested in understanding and comparing various roofing options.
Supporting research on the radiative properties of roofing surfaces.
Overall, the CRRC aims to reduce the urban heat island effect, improve occupant comfort, increase building energy efficiency, and mitigate greenhouse gas emissions' global climate effects.
The CRRC lists the measured radiative property values in the Rated Products Directory. The directory includes only products with active ratings, and a product's placement on it doesn't indicate that the product is "cool" as defined by a specific code body or program.
A CRRC product rating describes a roofing material's radiative performance, and it doesn't indicate a ranking or approval. It is determined for a fixed set of conditions, and it may not be appropriate for determining a product's seasonal energy performance. Furthermore, the actual effect of solar reflectance and thermal emittance on a building's performance may vary. The manufacturer of each product stipulates that these ratings were determined following the applicable CRRC procedures.
Department of Energy (DOE) Certification
DOE certification is a mandatory certification scheme in the US enforced by the US Department of Energy (DOE). It covers a wide range of appliances and equipment used in commercial and residential buildings. The presence of the DOE certification marking on a product verifies that the product meets the energy conservation standards.
The DOE certification covers more than 60 product categories, from dishwashers to lighting equipment to vending machines. Overall, products covered under the Energy Policy and Conservation Act of 1975 (EPCA) must comply with the DOE's standards.
The US Department of Energy requires an annual certification filing by manufacturing companies to show compliance to minimum energy efficiency standards. Thus, it is up to the producer to ensure that their products meet the criteria and file their certification to the DOE annually. To meet the minimum product standards, the manufacturer can choose between one of the following two options:
Perform self-testing in-house to verify the products are in compliance.
Perform external testing at a third-party laboratory with a technical understanding of the minimum requirements and knows how to administer the test.
Furthermore, in some cases, the manufacturer may need to pass a DOE test if their product is selected through the market surveillance process. The Department will pull product samples directly off the shelf of the product's distributor or retail outlet and perform testing in a private laboratory to verify that the product meets all relevant minimum energy efficiency requirements.
When a product is determined non-compliant, the manufacturer faces monetary fines, a product recall, or other penalties.
---
Relevant Links:
If you liked reading about the US certification markings for energy-efficient products, then you may also want to check the following links: