Each regulatory agency has defined several distinct classifications for medical devices, and medical device manufacturers that sell internationally must familiarise themselves with the applicable regulations of those markets. For instance, Canada has its set of rules, while Europe adheres to another. In this article, we'll have a closer look at the regulatory medical device classification in Europe.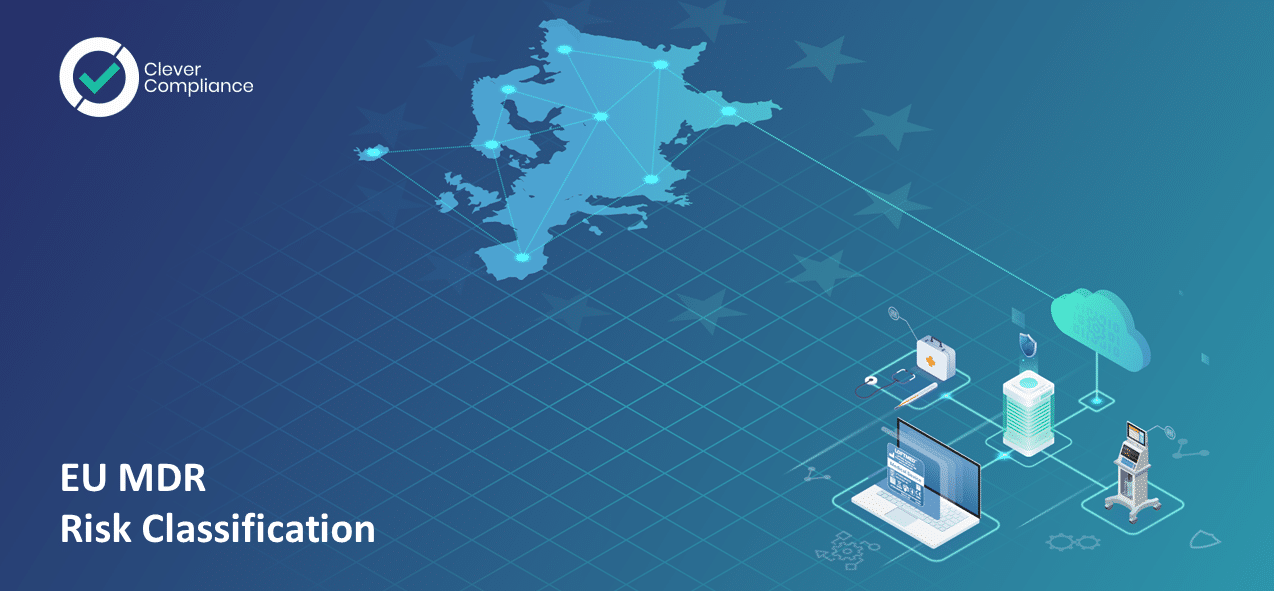 What is the medical device classification?
As a general rule, the medical device classification is related to the perceived risk of the product type. It is "a risk-based system based on the vulnerability of the human body taking account of the potential risks associated with the devices."
Why does regulatory classification matter?
Knowing how a medical device is classified matters for the following reasons:
Product classification is important for establishing requirements during the product development phase.
The risk class of your device will determine what steps you need to go through to place your product on the EU market.
Certification costs and time to market change according to the class of your product.
Medical device classification in Europe (MDR)
Manufacturers who want to place their medical devices on the European market must refer to the Medical Device Regulation (MDR) 2017/745 to determine the appropriate risk class of their devices. The MDR will come into force in May 2020, replacing the MDD (93/42/EEC) and the AIMDD (90/385/EEC).
The EU MDR introduces new, stricter requirements for classifying medical devices in comparison to its predecessor, the MDD. For instance, many products that had before been classified as class I in the MDD are now classified as class IIa or class IIb in the MDR. This change in the risk classification of a product will affect the product's ability to be CE marked. It will also impact how and when device manufacturers will engage with their Notified Body.
It's also important to note that the MDR includes products in Annex XVI that don't have a medical purpose but must meet its requirements. For example, cosmetic and beauty devices. Furthermore, devices that had previously been included in the AIMDD are now covered in the MDR.

Medical device categories
Medical devices that need to comply with the MDR can be categorised, as follows:
Non-Invasive – Any medical device that doesn't penetrate the human body. This type of devices are typically class I, but specific rules and exceptions could make them class IIa or higher.
Invasive – Any product which, in whole or part, penetrates inside the human body.
Active – Any medical device whose operation depends on an energy source different than that generated by the human body or by gravity, and which acts by changing the density of or converting that energy.
Others – Medical products, such as contraceptive, disinfectant, and radiological diagnostic medical devices.
For each of these broad categories, there are specific classification rules that apply and are outlined in Annex VIII of the MDR. These product categories, coupled with the duration for use, make determining risk classification fairly straightforward.
MDR classification rules
The MDR classification rules are 22, with four more than the rules in the MDD, and can be found in Annex VIII. They're based on the perceived risks associated with the device, technical design and product manufacture to the patient or user.
As said earlier, the new regulation will apply to certain products that weren't regulated through the MDD. For example, devices that don't have an intended medical purpose like non-corrective contact lenses will need to comply with the MDR requirements. Moreover, the MDR will also regulate products incorporating nanomaterials and medical devices manufactured with non-viable human tissue.
The following is a quick summary of all the rules included in Annex VIII of the MDR:
Rules 1 to 4: Non-invasive medical devices
Rule 5: Medical devices invasive in body orifices
Rules 6 to 8: Surgically invasive medical products
Rules 9 to 13, except rule 11: Active devices
Rule 11: Software intended to provide data that is used for making decisions with diagnosis or therapeutic purposes
Rule 14: Products incorporating a medicinal substance, incl. human blood or plasma
Rule 15: Products for prevention of the transmission of STDs (sexually transmitted diseases) or contraception
Rule 16: Products for disinfection, cleaning or rinsing.
Rule 17: Medical devices intended for recording of diagnostic images generated by X-ray radiation
Rule 18: Products utilising non-viable tissues, cells of human origin, tissues of animal or derivatives
Four new rules are included in the MDR:
Rule 19: Medical devices incorporating or consisting of nanomaterial
Rule 20: Invasive medical devices with respect to body orifices used to administer medicines by inhalation
Rule 21: Substances intended to be introduced into the human body via a body orifice or are applied to the skin and absorbed
Rule 22 – Active therapeutic products that have an integrated or incorporated diagnostic function which determines the patient management.

Medical device classes
The Medical Device Regulation (MDR) classifies medical devices into one of the following risk classes:
Class I: products that are non-sterile or don't have a measuring function (low risk)

Product of class Is: sterile medical devices

Products of class Im: medical devices with a measuring function

Devices of class Ir: reusable medical products

Class IIa (medium risk) and class IIb (medium/high risk)
Class III (high risk).
The class of a medical device determines the conformity assessment procedures applicable to the device. Thus, the greater the risk presented by the product, the higher is the risk classification and the greater is the required Notified Body (NB) involvement. However, all medical devices must have technical documentation to obtain CE marking and be sold on the EU market. Device manufacturers will also need to work with an EU authorised representative to take care of product registration.
General rules to follow when classifying a medical device
The following is a list of general principles that medical device manufacturers should keep in mind when classifying their devices:
Medical devices are defined as articles intended to be used for a medical purpose.
The intended purpose of a medical device is what determines the class of the device and not the product's technical characteristics.
The intended purpose should be substantiated (if required) and should represent the technical characteristics of the medical product.
Accessories are classified separately from their parent device.
The accidental use of a product doesn't determine the class of that product.
The purpose assigned by the manufacturer to the medical device determines the risk class of the device and not the risk class assigned to other similar products.
When the medical device can be classified according to several rules, then the highest possible risk class applies.
Multipurpose equipment which could be used in combination with medical devices are not themselves categories as medical devices unless the product manufacturer places them on the market with the specific intended purpose as a medical device.
Products, which aren't intended to be used solely or principally in a specific part of the human body, must be considered and classified based on the most critical specified use.
Standalone software that is regarded as driving or influencing the use of a medical device falls automatically into the same class.
Software products are classified on a case-by-case basis.
A software product isn't a medical device if its only purpose is to provide general patient information.
Software that is used to facilitate diagnosis or determine treatment schedule is most likely to be a medical device.
---
To discuss risk classification or any other aspect of CE marking for your medical device with Clever Compliance's team of experts, get in touch with us at [email protected] or check our medical device certification services.
You may also want to read about: