This post contains information on what safety-critical components are and a list of UL standards applicable to various safety-critical parts implemented in the design of electrical equipment.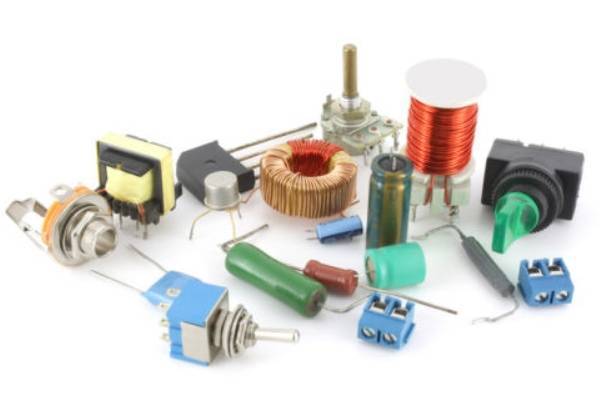 I. What are Safety-Critical Components?
Safety-critical components are elements that are critical to the safety of electrical equipment, and their failure could create a hazardous situation. Generally, these components help prevent any injuries or damages due to the applicable hazards that may occur during the production, packaging, transporting, installation, usage and/or service of an electrical product.
In addition to the safety-critical components, there is another type of components used in electrical products. The latter have high-integrity characteristics and ensure a fault-free function during the expected service life of a product and reasonably foreseeable misuse. You should use these components when a fault in a particular product element can generate an unacceptable risk.
II. Types of Safety-Critical Components
As examples of safety-critical components can be mentioned the following:
power supplies and switches,
transformers,
supply cords,
fuses,
mains capacitors,
EMI filters,
circuit breakers,
relays,
wiring material,
fans and motors,
thermoplastic material,
EMC coating,
optoisolators,
batteries,
PTCs,
and interlock switches.
Due to the constantly evolving technology, software is also considered a safety-critical component because it helps preserve the safety of electrical equipment as it stores data. Thus, you must also specify the version of the software used when placing an end-product on the market.
III. Approval Procedures & Certification Marks
Before using safety-critical components in your products, you must ensure that the components have passed proper evaluations against relevant standards and have third-party approvals (e.g. UL listing and CSA). Note that CE marking is not a legal requirement for components.
To prove that a component has third-party approval, you need to have a copy of the approval certificate or the license. You cannot use catalogue data sheets to prove a component's compliance with safety standards. Furthermore, an approved component is usually marked with the "symbol" of the third-party certification body (e.g. UL). In cases where the safety-critical part is not marked due to limitations on dimensions, the marking must be done on the packaging.
The recognized marking applies to components that are incomplete in construction features or limited in performance capabilities. Additionally, the approval certificate must detail the ratings limits (e.g., voltage and temperature) and a full supporting test report. Each test report must include the following information for each critical component:
component name,
manufacturer/trademark,
type/model number,
technical specification (e.g. flammability class, maximum current, mechanical strength)
applicable standard,
conformity marking (approval status).
Bonus: Template for creating a list of safety-critical components.
How is an approval status proved?
There are several ways to prove that a component you'll use as a safety-critical component is acceptable for use and offers a high degree of confidence in its ability to safeguard the electrical equipment. These include the following:
certification, listing or recognition,
evaluation of the product during type tests,
performance of tests to ensure the component's compliance with relevant standards,
acceptance based on other official documents, such as special inspections and component-acceptance service announcements.
When using any of the above, you must consider the characteristics of the electrical equipment in which the components will be used and the applicable standards. If the electrical equipment performs a safety function, it's crucial to use certified parts.
IV. UL Standards for Safety-Critical Components
Below, you can find a list of safety-critical components and the UL standards for each component.
Switching power supply
UL 60950-1:2007 "ITE. Safety. Part 1: General Requirements" (alternatives: IEC 60950-1:2005, EN 60950-1:2006+A11:2009 and CSA C22.2 No 60950-1-07)
IC U31 (battery protection)
UL/CSA 60950-1 "ITE. Safety. Part 1: General Requirements"
Plastic of enclosure
UL 746C "Standard for Polymeric Materials. Use in EE Evaluations"
UL 94 "Standard for Flammability Tests of Plastic Materials for Parts in Devices & Appliances"

Fans and ventilators
CSA C22.2 No.113 "Fans and ventilators"
Printed wiring boards
UL 796 "Printed Wiring Boards"
Internal wiring (secondary)
UL 758 "Standard for Appliance Wiring Material"
Attachment plugs and receptacles
UL 498 "Standard for Attachment Plugs & Receptacles"
Fuses
UL 248 "Low-Voltage Fuses"
Capacitors (e.g. C8, C10, C12 and C13)
UL 60950-1 "ITE. Safety. Part 1: General Requirements"
UL 60950-21 "ITE. Safety. Part 21: Remote Power Feeding"
IEC 60384 "Fixed capacitors for use in electrical and electronic equipment"
Thermistors
UL 1434 "Thermistor-Type Devices"
Optical couplers
UL 1577 "Standard for Optical Isolators".